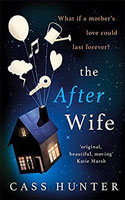 The After Wife - Cass Hunter (2018)
AI specialist Rachel has been working on a top-secret project with her lab partner to create a more humanised robot. When Rachel dies, she leaves in her wake plans for iRachel, as the robot is known, to move into her household, so it can not only learn in a real-life environment but also help her bereaved husband, Aidan, and teen daughter Chloe. But they are not so keen to have something that talks and looks like Rachel in their home.
This was a really beautiful story about a family coping with an unimaginable loss. iRachel is an amazing character and you can really appreciate the research the author has done to make it seem a realistic prospect. Narrated from several viewpoints, it was an emotional and compelling read which I completed in a single sitting.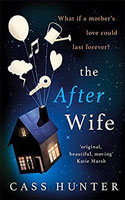 The After Wife, by Cass Hunter (aka Rosie Fiore), is about a family given a second chance to reconnect with the woman they loved and lost. The summary says: ""I saw you, and I knew instantly that I could grow old with you. We'd be future-proof."
When Rachel and Aidan fell in love, they thought it was forever. She was a brilliant, high-flying scientist. He was her loving and supportive husband.
Now she's gone, and Aidan must carry on and raise their daughter alone. But Rachel has left behind her life's work, a gift of love to see them through the dark days after her death. A gift called iRachel." The After Wife is out in March 2018.