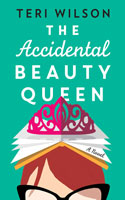 The Accidental Beauty Queen – Teri Wilson (2018)
School librarian Charlotte has arrived in Florida to support her identical twin sister, Ginny, in a beauty pageant. Their late mother was a beauty queen and this is Ginny's last chance to vie for the Miss American Treasure crown. But when Ginny's face swells up due to an allergic reaction, Charlotte has to reluctantly step into her high heel shoes as a contestant. And she of course is usually more comfortable quoting Darcy and Harry Potter than strutting around in a bikini and talking about world peace.
With a nod to Miss Congeniality, this is an amusing story about a woman being pushed out of her comfort zone and forced to reconsider beliefs about herself and her relationship with her sister.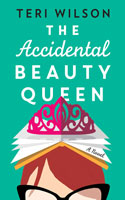 The Accidental Beauty Queen, by Teri Wilson, shows that sometimes being pushed out of your comfort zone leads you to the ultimate prize.
The summary says: "Charlotte Gorman loves her job as an elementary school librarian, and is content to experience life through the pages of her books. Which couldn't be more opposite from her identical twin sister.
Ginny, an Instagram-famous beauty pageant contestant, has been chasing a crown since she was old enough to enunciate the words world peace, and she's not giving up until she gets the title of Miss American Treasure. And Ginny's refusing to do it alone this time.
She drags Charlotte to the pageant as a good luck charm, but the winning plan quickly goes awry when Ginny has a terrible, face-altering allergic reaction the night before the pageant, and Charlotte suddenly finds herself in a switcheroo the twins haven't successfully pulled off in decades.
Woefully unprepared for the glittery world of hair extensions, false eyelashes, and push-up bras, Charlotte is mortified at every unstable step in her sky-high stilettos. But as she discovers there's more to her fellow contestants than just wanting a sparkly crown, Charlotte realises she has a whole new motivation for winning." The Accidental Beauty Queen is out in December 2018.