DIGITAL DOMAIN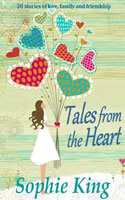 Tales from the Heart - Sophie King (2012)
Sophie King weaves 20 short stories about love, family and relationships. These stories have appeared separately in women's magazines and work well when woven together in one book. May I Take Your Picture, Other People's Children, The Party are filled with humour and wit. They may be short stories but they are all long in heart, inspiration, and move you through an array of emotions. The characters are likeable and relatable. The stories are easy to follow, each has its own rhythm and there are some surprising twists. (ZP)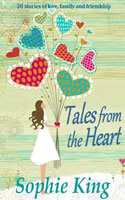 Tales From the Heart is an ebook that shares 20 stories of love, family and friendship from author Sophie King. The stories, which have appeared in a range of women's magazines, are brought together in one collection for the first time. They include:
A woman cooks a meal for her ex-husband, but has more than food on her mind...
Can a new arrival remind a family of what is really important in life..?
A young couple's love transports an elderly woman into the past...
Will love second time around heal old scars..?
Warring grandparents refuse to see eye to eye...
Are family secrets best kept hidden..?
A wise man's last request brings surprises for his great-niece...
The ebook also contains the first two chapters of King's upcoming novel Divorce for Beginners.
---
---