DIGITAL DOMAIN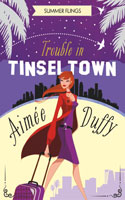 Aimee Duffy's Summer Fling collection is a series of seven short rom-com stories, kicking off with Trouble in Tinseltown: "Armed with a degree from Oxford that she doesn't have a clue what to do with, Ciara Bree convinces her two best friends, Elle and Gem to spend their first summer of freedom backpacking across the globe. Now it's time to shop, sunbathe, think about boys for a change, and party hard... First stop: LA! The girls hit Tinseltown for a few days of shopping, star spotting, and even a movie premiere. But their plan to sneak into an exclusive celeb party in West Hollywood backfires. Elle's gorgeous older cousin, Zack, is called to the rescue and despite knowing she should stay away, Ciara just can't seem to resist him."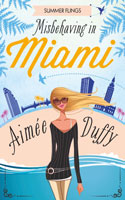 Misbehaving in Miami: The girls are off to a beach house to catch some rays - and if they play their cards right, really fit blokes. With drinking games in the name of Gucci, a surprise visit from a very pissed off Muir and hunks galore, Miami is turning into their best stop yet. Not to mention Ciara finally comes up with a way to have her cake and eat it too!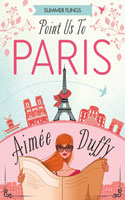 Point Us to Paris: Ciara would rather be anywhere else in the world than Paris. All the gooey-eyed couples and handholding are making her miserable. Elle doesn't have time for moping - not when she's got the three of them on the guest list of an exclusive club. So Ciara tries her best to enjoy the free champagne, the loft party looking over The Sienne and a little harmless sexting - until they realise they've stumbled into a nightmare none of them were prepared for.
Geeks Go Greek: Who needs fun when you can lie in an impressive house in Santorini all week being pampered in every way possible? Ciara does. After an unfortunate wardrobe faux par, challenging her friends to jet ski racing, and hooking up with an unexpected visitor, Ciara's all about sex on the beach, the yacht, the sea - wherever and whenever really and she's not alone. It's the perfect fling in theory, but what happens when their Greek adventure comes to an end?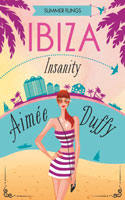 Ibiza Insanity: After their not-so-relaxing week in the sun, the girls are off to the clubbing capitol of the world to let off some steam. Skater boys, Ibiza's Next Top Model competition and skimpy gold bikini's don't compare to the man Ciara's desperate to cheer up. She's beginning to realise her summer fling isn't as uncomplicated as it should be. To make things worse, she finds out that her best friends are keeping secrets from her that could change everything.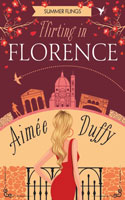 Flirting in Florence: Instead of hitting the designer shops with her friends, Ciara's all about proving Florence can be enjoyed on a budget - and she isn't talking about the sexy Italians Elle and Gem pick up for the duration. One-on-one with Zack is getting too intense so she plans a grape-squishing trip to a vineyard hoping to leave her problems back in the city. Of course her doomed affair is the least of her worries when her friendship with his cousin is on the line.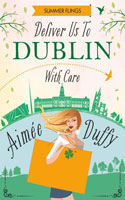 Deliver Us to Dublin with Care: Miserable, lonely and broken hearted, Ciara returns to Dublin on a mission to sort out her life. A job is at the top of the list but a visit to the doctor has surprising repercussions. She refuses to drift apart from her friends now that real life has begun, struggles to fit in new relationships and still has to deal with everything else fate throws her way. But even Ciara should know that there's always something a little bit special to be found at the end of the rainbow...
---
---