INTERVIEW
July 2011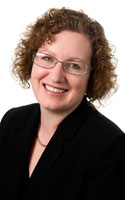 Sue Moorcroft is an author of novels including Love & Freedom, Want to Know a Secret? and All That Mullarkey. A winner of the Katie Fforde Bursary Award, she also is a creative writing tutor and competition judge. You can find out more at her website www.suemoorcroft.com. (Interview by Anna Bell)
1. Tell us about your latest book Love & Freedom?

Honor Sontag arrives in England looking for her English mother. She loves England but finds living here is a lot different to visiting – a real culture shock, in fact. She rents a bungalow in a village, Eastingdean, just outside Brighton, and it has its fair share of English eccentrics. The Mayfair family have a big presence. They get everywhere. There's one male, Martyn, always mildly exasperated by his many sisters. He has a stalker, Robina, and Honor, having already butted heads with Martyn, both ends up working for Robina and, also, taking Robina's son, Rufus under her wing. It turns out that there are a lot of reasons that Honor has come to look for her mother at this time, and one of them follows her across the Atlantic. Then the secrets about her mother begin to spill, which seems to upset almost everyone in the book. Including Honor.

2. The main character Honor is American, did you find it difficult to get the cultural references and language right?

I was lucky to meet a lovely lady called Amanda, when we on BBC Radio Cambridgeshire's In the Chat Room together. She and Honor had so many similarities in background and American/English family that I asked her to help me. She's been brilliant, not only answering tons of questions, but also reading and commenting upon the manuscript. Also, it's a matter of empathy, it's possible to 'get into character' just like an actor does. I have a brother who lives in America and I visited him and did a lot of research, last year. So far, my American reviews have been good.

3. Honor is a very feisty character - do you share any personality traits?

Stubbornness and, maybe, getting into a situation and then wondering how the hell to get out of it again. Her love of fitness and exercise is something I wish I shared! But that's mostly in my mental compartment marked 'good intentions'.

4. If Love and Freedom was turned into a movie, who would you want to play Honor and Martyn?

I think Julianne Moore would be Honor but she'd have to have her hair crimped and the colour toned down. (I'm sure she wouldn't mind.) Martyn would be Jared Leto, when Jared has longish hair and a lot of stubble. (He might have to put on some height, too.)

5. Choc Lit books always feature a 'delicious hero', what do you think are the key ingredients for these heroes?

It varies from author to author. My heroes are good to look at but have some naughtiness about them. And when a woman attracts their attention, they get pretty intense – I love a hero who broods a little.

6. You often write from the male point of view. Are those sections harder to write?

I don't find them so. I have always enjoyed writing from both points of view, even before Choc Lit came along with exactly that requirement. That may be one reason that I feel as if I've found my 'home' with Choc Lit. I can't really say why I like to write that way. It may help that I only ever had brothers and sons, and that I have a couple of male good writing buddies who will read the stuff and tell me when it doesn't feel like a man talking. For example, I once wrote something about the hero lifting the hem of the heroine's T-shirt and one of the male critiquing partners said, 'Hem? What's a hem? He just wants the T-shirt OFF!'

7. What inspired you to become a writer?

It's a compulsion more than an inspiration. It's that simple: it's what I want to do. I've made up stories since I was little and I finally worked out that you need some writing craft to go with that in order to succeed, so I joined a distance-learning course and read lots of books and writing magazines and stuff. I do have a drive to be published and never get tired of seeing my work in print. I do other things, all connected with writing, such as teaching creative writing and judging writing competitions, but writing my Choc Lit novels is my focus.

8. You've had over 90 short stories published, what do you think the secret is to a good short story?

(Modest cough) Over 130, actually … A sturdy structure is important to the kind of stories I write, many of which end up in magazines. My favourite is to give the central character a conflict or a puzzle and make them solve it (not have it solved for them) via a pivotal moment. A short story that makes a point is also a good thing.

9. Which book has been your favourite to write?

I can never answer questions like this very well, because they've all been fabulous at one time or another, and all had their difficulties, too! Love & Freedom is a landmark because it's the first complete novel I've written since bereavement made me think I'd never be able to write full-length fiction again.

10. What's your favourite book you've read this year?

Suzanne Brockmann's Gone too Far. I love her Troubleshooters series. I've probably read them all this year, in fact.

11. Which authors inspire you?

Loads. I read other people's books and am awestruck. Nevil Shute is my all-time favourite author but he's been gone over fifty years. I love authors such as Linda Howard, Jennifer Crusie, Katie Fforde, Jill Mansell, Carole Matthews and Judy Astley.

12. When you're not writing, what do you like doing?

Watching Formula 1. I'm an F1-aholic (I know it's sad, and I've refused all treatment, too). As well as all the other things I do, I write a column after each race for www.girlracer.co.uk called 'A Writer with a View'. And I read. Reading is my primary pleasure. When other people are watching TV, I'm reading. I like to walk and travel, too, and I'm learning to play the piano. Desultorily. I love yoga.

13. Can you tell us what you're working on now?

It's called Dream a Little Dream and is the story of Liza. Anyone who has read All That Mullarkey has already met Liza, Cleo's naughty little sister. At the end of All That Mullarkey I left her safely loved up with Adam – but she's managed to make a mess of that. She's had a few horrid life experiences since All That Mullarkey days and has sworn off men and alcohol. So now I need find ways to change at least part of that! Dominic Christy arrives in Middledip village, where Liza is living, now. He was an air traffic control officer but lost his licence when he developed narcolepsy, so he's looking to begin his own business and, having lost his old dream, find a new one. Dream a Little Dream won't be a sequel to All That Mullarkey, but some of the characters are common – Tubb at the pub and Gwen at the shop, etc. All That Mullarkey showed Ratty, from Starting Over, having mellowed and settled a bit, and we got such good feedback from that that I decided to write another Middledip novel. It's been a bit of a challenge with continuity, but I think it's going OK. And I'm fascinated by narcolepsy. There's waaaaaay more to learn than I'd anticipated!
---
---