SUE MARGOLIS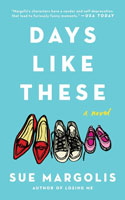 Days Like These (2016)
When Judy's daughter Abby and son-in-law Tom head off to join the relief effort after an earthquake in Nicaragua, she is left minding their kids – nine-year-old chess whizz Sam and five-year-old Rosie. With her hypochondriac mother moving in as well, it provides a welcome distraction for Judy, who is still sorely missing her late husband. But this grandmother is about to find out raising kids nowadays is a minefield – what with all their extracurricular activities, negotiating the school run and feuding with other parents. With some memorable and interesting characters, this is both a funny and moving story about families, loyalty and moving on – with a later-life romance thrown in for good measure.

---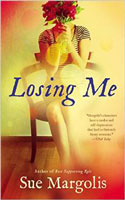 Losing Me (2015)
Barbara Sterling is a 58-year-old wife, mother, and grandmother. She has spent her entire life putting her family first. Her husband's job, making TV documentaries about the world's atrocities, has always came before the needs of Barbara and their marriage. Barbara's life is turned upside down when she is let go of her job because of budget cuts. She finds herself unravelling and overcome by debilitating panic attacks. Her husband, oblivious to his wife's needs, goes to Mexico for a few months to work. After a friend finds Barbara a tutoring job for a 10-year-old boy, her life soon changes after encountering the boy and his grandfather. I loved that the heroine in this novel was not a twenty-something young woman, but a mature middle-age woman who is at a turning point in her life. I think most mothers can relate to Barbara and the feeling that they often lose themselves when they put everyone else ahead of their basic needs. The novel was beautifully written and the ending is very satisfying. (AO)

---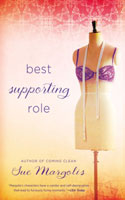 Best Supporting Role (2014)
From the outside, Sarah Green has a perfect life, a successful husband, two fantastic young children in a posh private school and a beautiful house in an expensive neighborhood. In reality, her husband is a compulsive gambler who has left the family penniless. When a freak accident kills him, Sarah has to pick up the pieces and find a way to support her children. She moves into an apartment in a sketchy neighborhood and takes a job at a 911 call centre. She eventually starts dating an accountant who likes to make budget spreadsheets in his spare time. Sarah is convinced that a boring accountant and a stable job is the life she needs to live. But when Sarah's aunt dies, leaving Sarah her once famous and now failing lingerie shop, Sarah reluctantly decides to take a chance. Her accountant boyfriend is outraged at her financial risk and their relationship quickly goes south. Sarah attempts to get the shop back on its feet. She hires Hugh, a struggling actor who lives paycheck to paycheck, to renovate the boutique. He is the type of man Sarah has sworn off. As Sarah starts to take chances in her business, she begins to re-examine her life and starts to wonder if safe choices are the way to live. This is an absolutely wonderful and engaging book. I fell in love with the characters and laughed my way through the entire novel. (AO)

---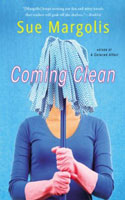 Coming Clean (2013)
Sophie and Greg were that loving couple that was going to last forever. Eleven years and two kids later, they are in therapy on the verge of breaking up. The last straw in Sophie and Greg's marriage comes when Greg uses some inheritance money to purchase a World War II Sherman tank. Sophie can't believe that her husband is the same man that she was crazy in love with years ago. The sight of him and his slobbish immature mannerisms now disgust her. Despite the recommendation of their marriage counsellor, Sophie and Greg decide to split up. Within months, much to Sophie's shock, Greg has shacked up with a crazy feminist who constantly criticises Sophie's parenting style. Sophie soon moves on into the arms of her sexy high school crush. As Sophie moves on from her marriage, she begins to realise that the grass is not always greener. This is a funny novel about the ups and downs of a marriage. (AO)

---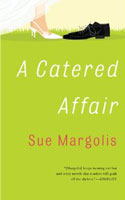 A Catered Affair (2011)
Tallulah and fiance Josh get talked into having a big, fat Jewish wedding by her grandmother Nana Ida. Meanwhile her mum is busy with her Samaritan work, and unusually for a Jewish mother, is not too happy about her daughter settling down with a nice doctor nor her sensible choice of a career as a human rights lawyer. She much prefers boasting about her other daughter Scarlett who is dating a black lesbian and trying to make it as a stand-up comedian. But Tally lives by her father's last piece of advice to her - make sure you marry someone like yourself. When things don't go to plan at the wedding, a drunk Tally finds herself propositioning the caterer, Kenny. Read it for its great one-liners and hilarious characters, including a newsreader with Tourette syndrome.

---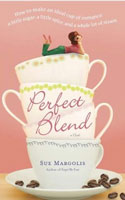 Perfect Blend (2010)
Mother of one Amy would love to be a freelance journalist but for now she's working in a coffee shop with friend Brian. The business is under threat as a Bean Machine franchise is being built down the road, with cute architect Sam involved in the project. But it seems trouble is brewing with the project, which gives Amy a chance to do some investigative reporting. As usual, Margolis milks it for laughs with a fun, frothy storyline full of addictive characters (including a shaman and a erotic poet), some steamy romance - and manboobs!

---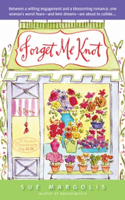 Forget Me Knot (2009)
When Abby gets stuck in a lift in Covent Gardens with a sexy stranger her life changes forever. Her fear of lifts sees her downing the stranger's bottle of wine and blabbing some serious secrets about her fiance. Abby's engagement to Toby seems a little too good to be true and Abby uncovers a secret that could ruin their relationship. One area in her life that's not going down the drain is her successful florist shop Fabulous Flowers that has scored some serious publicity after being picked as a location in an upcoming romantic comedy. And the film director turns out to be Dan, the sexy stranger from the lift whom she blabbed her most intimate details to. This book takes you along for the rollercoaster ride that is Abby's life, with a gay best friend and loving best girlfriend at her side. It's a funny and clever book that is easy to read, with a few words to make you blush and a few unexpected and hilarious twists along the way. (GF)

---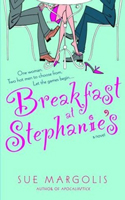 Breakfast at Stephanie's (2004)
Stephanie Glassman is a single mum to her two-year-old son Jake. Her music career has hit rock bottom when she finds herself singing Christmas carols in a department store. Frank, a famous actor who she once had a crush on, suddenly re-enters her life and is interested in a relationship with her. To complicate matters, Albert, Jake's father, shows up and proposes marriage. Stephanie is torn between her feelings for Frank and her desire to give her son a traditional family. In the midst of her love-life drama, Stephanie's career starts to take an exciting and surprising turn. This is a funny story that will keep you entertained. (AO)

---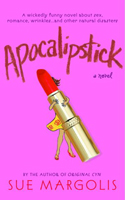 Apocalipstick (2003)
Rebecca Fine may be writing a beauty column but she is more interested in being an investigative reporter. So when a "Smooth Throat" reveals there may be something suspicious in the latest miracle anti-wrinkle cream, Rebecca heads to Paris to steal a sample. And her love life is looking up, no thanks to her grandmother who keeps sending Jewish men her way, when she starts dating fellow reporter Max. Meanwhile her dad reveals he's engaged to her high school nemesis Bernadette (aka Lipstick). With clever turns of phrase, this is an entertaining, light-hearted read.

---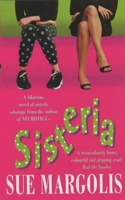 Sisteria (1999)
When mother-of-two Beverley's sister Naomi finally gets in touch, she's got a favour to ask. Naomi, a self-centred TV presenter, wants Beverley to be a surrogate mother - taking sperm from her director boyfriend, Tom. Beverley's husband, Melvin, isn't too keen on the idea but he's got a lot on his mind, including more failing schemes with a Russian businessman and an ex-girlfriend who made her fortune off one of his ideas. With Naomi hiding her ulterior motive for having a baby and Beverley falling for her sister's man, it seems these sisters have serious trouble ahead.