SHIRLEY BENTON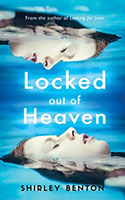 Locked Out of Heaven (2020)
Holly was living a comfortable lifestyle until she leaves husband Terry and now cash-strapped, her only option is to move back in with her parents. Being back at home with her four kids in tow is tough, especially because of her fractious relationship with her mother.
Holly signs up for an Irish TV show about boomerangers – grown children who move back in with their parents - hoping her stint on reality TV will lead to some promotional opportunities.
This is both a witty and heartfelt story about a woman having to return to the one place she couldn't wait to get out of. It follows numerous threads, including her family's history, the return of close friend Damo, and what caused her to leave her husband, and at times this makes it all a bit messy. I also was expecting more scenes revolving around the TV show.

---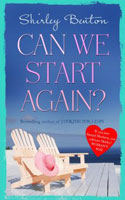 Can We Start Again? (2012)
Tammy and Alvin may have ended things on a bad note but that doesn't mean they don't still have feelings for each other. So when Alvin shows up on Tammy's doorstep on the day they were supposed to be married with little more than a hope and prayer, Tammy is slightly thrown.
Revisiting her past with Alvin is sure to bring back memories that she'd sooner forget, but yet, not trying again would make her wonder what would have happened for the rest of her life. So reluctantly, Tammy agrees to go along with Alvin's plan of doing all the things on their "pre-parental" plan. But will the end result be heartbreak all over again or a new beginning?
With extremely likeable and relatable characters, this is a story that readers will understand. After all, we've all made mistakes and we've all wished we could start again. Although Alvin puts up with a lot more than most men would, you've got to love Tammy and will understand where she's coming from through flashbacks throughout the story.
This is a timeless love story about facing your fears and not looking back when you know the only way to go is forward. Another excellent novel from a fresh new voice in women's fiction. (AS)

Note: At the time of this review, Benton was a contributor to Chicklit Club.
---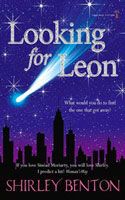 Looking for Leon (2011)
Andie, an Irish journalist and former model, has just returned to her home in Dublin, from a two-week Las Vegas holiday. On her last night in Vegas, Andie met a charming man called Leon who she thinks is her soul mate. There's just one problem: during a brief bathroom break (blame the heavenly cocktails), a fire drill separated them and she doesn't have his contact information or full name.
When her boss hears the lengths Andie has gone to try to find Leon, she has Andie write a new column about it. The column skyrockets Andie into fame, and she is shipped off to Vegas with her own film crew to document her search for Leon. What was supposed to be a four-series show just for Dublin has turned into a national story and media frenzy. Where is Leon? If he is found, will he really be who Andie thinks he is?
This story is easily one of the best I have ever read. Instead of rushing to find out the ending, I was excited to read through each chapter. Debut author Shirley Benton has an amazing talent. Andie's story was captivating, romantic, scary, mysterious, hilarious and sad. I cannot express in words how great this book is, it is 300+ pages of pure brilliance. (AV)

Note: At the time of this review, Benton was a contributor to Chicklit Club.