SASHA WAGSTAFF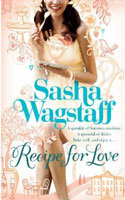 Recipe for Love (2012)
Food writer Cassia has just become engaged and is planning a whirlwind wedding when her job on Scrumptious magazine sends her to shadow Italian chef Rocco Disanti. Rocco is notoriously private but has been talked into the media exposure to aid the opening of his new Las Vegas restaurant.
So Cassia heads off to Sorrento, leaving her fiance Finn's mother in charge of the wedding preparations. And the haughty Grace has no intention of following her future daughter-in-law's low-key wishes.
Cassia finds Rocco as infuriating as expected, as he is so busy running the business that he has no time for his cooking passion. The Disanti family believe they are under a curse and it certainly seems as if someone is out to sabotage the restaurants.
Meanwhile Cassia is hoping to track down her late father's Italian roots while her hopelessly disorganised sister Jules falls for Finn's playboy brother.
This is certainly the story for those who love drama and family intrigue. There's lots of sizzling sexual tension and sexy food writing. But it certainly doesn't take a genius to work out who has it in for the family.

---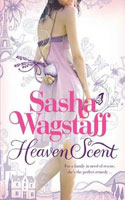 Heaven Scent (2011)
When Cat Hayes marries a penniless waiter in France on a whim, she doesn't expect him to die within weeks or find out that he is the heir to a multi-million-dollar perfume empire. However, she soon finds out the truth about her late husband, Oliver, when she is asked to come to the family home to settle some unresolved business.
At first, Cat doesn't realise that Oliver was a member of the Ducasse family. She just assumes he is very rich, even though he told her otherwise. But soon she finds out that the entire family is worried about her taking over Oliver's stake in the business and mistrust her for marrying a complete stranger while on vacation.
Some members of the family, such as Oliver's grandmother Delphine, will resort to nasty measures to ensure that the inheritance Oliver had is not taken away by some flimsy English girl.
As the months go on and Cat finds herself still staying at the Ducasse chateau because her passport has gone missing, she finds that the family need her help more than she realised. For one thing, Oliver's uncle is drowning in grief over his late wife and as a result is abandoning his three children, Xavier, Seraphina and Max. Xavier is also hiding a sorrowful secret that has kept him from living out his passion for creating amazing scents. But, getting the notorious playboy to open to her is an almost impossible task.
Can Cat enter a family she doesn't even know and change them all profoundly during the process? It seems as though she is exactly what this family needs, yet none of them want to see her obvious worth.
Filled with intriguing characters who almost sizzle with myriad emotions, this novel is one of the best I've read in a while. Cat and the Ducasse family are written with such complexity and warmth that you can't help falling in love with all of them, despite their faults. This is sure to help you forget your everyday worries while you get lost in its wonderful pages. (AS)

---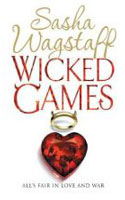 Wicked Games (2010)
Judd Harrington has returned from America to ruin a long-time rival, recording company chief Lochlin Maguire. Moving into a manor house across the valley, he starts a recording company and one of his first ploys is to steal Lochlin's clients, including his yet-unsigned daughter Iris, an amazingly beautiful and talented singer.
Iris takes up his offer of training with a top singing teacher in LA, unaware Judd's also lined up his racing driver son, Ace, to break her heart.
Meanwhile as he appoints his mistress Darcy to toy with Shay, the Maguire heir-apparent, his own chip-off-the-old-block Sebastian is too busy having an affair to keep his mind on the job and an old fling comes back to haunt him.
This is an absolutely riveting bonkbuster of a story that would have been even better without some of the ridiculous and totally implausible plot developments. But if you're after a truly vile villain and feuding families from the Shakespearean/Dynasty mould - this is particularly wicked.

---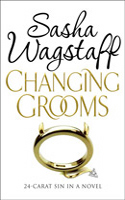 Changing Grooms (2009)
TV journalist Tessa heads to Appleton Manor in the Cotswolds to film a documentary about the wedding of Oscar-winning movie star Clemmie and her actor fiance Rufus. Rufus used to play rugby with Will Forbes-Henry, who has returned to England to rescue his family's fortune by turning the manor into a hotel.
Will is wary of Tessa and has a number of burdens on his broad shoulders - his parents Jack and Caro continue to have an open marriage, his fiancee is stuck in France, his artist brother Tristan still hasn't got over a past love and his aunt Henny and cousins Milly and David have moved in after his uncle's death.
It is certainly no surprise who's going to end up with whom - perhaps best suited to those who like racy rural romps in the vein of Jilly Cooper.