SARAH STROHMEYER
She is also the author of the highly popular series about sleuth Bubbles Yablonsky.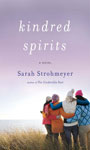 Kindred Spirits (2011)
The Ladies' Society for the Conservation of Martinis was formed after a PTA meeting, in which four mothers found they had a lot more in common than originally thought. From that fateful day forward, the women meet once a month to discuss important issues (motherhood, husbands etc) and drink martinis. However, the group soon starts to dissolve as the demands of life take over each of the women's lives. Two years later, fate throws the group back together after tragic circumstances take away one of the members. As one of her last wishes, Lynne asks that the group reconvene to go through her personal items. As they do, the women discover a letter from Lynne that reveals a long-held secret and instructs the women to fulfill one of her final wishes. This is both a heartwarming and heartbreaking story, which shows the true power of friendships, even ones that have seemingly fallen apart, and of course, the power of a good martini. The women are wonderfully crafted characters - resilient, funny and most importantly real. They feel like old friends that you've known forever, which makes the book an easy and delightful read. (AS)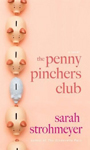 The Penny Pinchers Club (2009)
Kat loves to shop - she is constantly at stores buying things, not because they are needed but because she got them for a good price. While Kat is buying things for her 20th wedding anniversary, she realises that her husband Griff, an economic professor, may be leaving her. According to her sister Viv, all the signs are there, including a new bank account and credit card that were opened without her knowledge and some interesting emails from Griff's assistant. Kat and Viv go to a divorce attorney where she is told she needs $15,000 just for the retainer fee. For the first time in her life Kat starts to think about money and how she spends it without thinking. She joins a group called the Rocky River Penny Pinchers Club. They guarantee she will have the retainer fee in eight months if she joins their club and follows their rules for financial restraint. From spending $800 a week to only $250, can Kat get the money in time before her husband leaves her? Will an old flame she left for her husband rescue her from this belt-tightening life? This is a great book to read in these trying economic times that will have you laughing at how these women save money. (CG)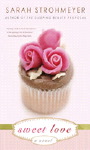 Sweet Love (2008)
When Julie's mother Betty gives her a gift of dessert technique classes, the last person she expects to see there is her teenage crush Michael. Single mother Julie is now a TV correspondent seeking to make it on to the national election campaign team, and the last time she saw Michael, a political consultant, was six years ago when she did an expose of his candidate. The rekindled romance ignited by Betty - the woman who kept Michael and Julie apart all those years ago - is merely the icing on the cake. The real flavour of this book is its delving into issues such as job ethics, the mother-daughter bond and aging parents. And all the delectable descriptions of the desserts will have you licking your lips. Regarded by many as the author's best to date.
7/10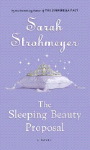 The Sleeping Beauty Proposal (2007)
Genie Michaels is in for a shock when boyfriend Hugh proposes on national television - not to her but to a mystery woman. He then continues on his tour of England, promoting his bestselling novel, and asks Genie, a college admissions advisor, to let everyone know that she wasn't the woman he proposed to, instead that they've split up. Although best friend Patty tells Genie she can't be like Sleeping Beauty just waiting for her prince to come, she also advises her to pretend she's engaged - to reap the benefits of being a bride-to-be, such as registry gifts and parental approval. So with everyone thinking she�s planning a wedding, Genie buys a (fake) diamond ring, which helps give her the confidence to move ahead with her life - with or without a man. Although Nick, a carpenter working on the house she wants to buy, would certainly make life that bit sweeter.
7/10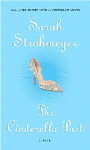 The Cinderella Pact (2006)
Nola Devlin and her friends make a pact to lose weight and transform themselves after they are refused a window seat at a restaurant. They intend to follow the weight-loss tips offered by Sass magazine's advice columnist Belinda Apple. But Nola, an editor on the magazine, knows the tips are not the answer - because she has a secret identity as the trendy and thin British advice columnist and made them up herself. Now Belinda is taking over her life, with her sister making the agony aunt her maid of honour and eligible bachelors wanting to date her.
8/10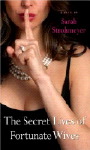 The Secret Lives of Fortunate Wives (2005)
Foreign correspondent Claire Stark moves into the privileged neighbourhood of Hunting Hills when she marries eligible bachelor John Harding. Wives here live by 10 rules, including be busy even if you aren't and remember that the more you buy, the more your husband values you. But perhaps the women of the neighbourhood need another rule - don't trust one another. Marti Denton, who only communicates with her husband Denton by post-it notes, has had her eye on John and desperately wants to break up the new marriage. Meanwhile Marti's best friend, Lisa, who downs amphetamines to keep up the pace, has been having an affair.

---
---