ROXY JACENKO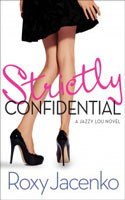 Strictly Confidential (2012)
Jasmine's boss, PR queen Diane Wildenstein, has no qualms getting her out of bed in the middle of the night to go save a drug-afflicted client from being caught out by the paparazzi. But Jazzy's creative solutions for getting clients out of trouble and into the spotlight in a positive way aren't enough when she locks lips with the wrong person and gets her marching orders.
As her relationship with boyfriend Will ends because they never see one another, Jazzy decides to set up her own agency, Queen Bee. But of course her old boss is not too happy about her treading on her turf.
Jazzy is very much all work and no play when it comes to personal relationships so this story never really shows any intimacy. That boyfriend barely makes an appearance, so their break-up really has no impact.
Written by a PR agency boss and Celebrity Apprentice contestant, this novel – the first in a series – offers an entertaining insider's view into the PR industry, with lots of label dropping and thinly veiled references to real-life socialites and events. But like the main character herself, it's all very shallow.

---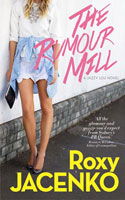 The Rumour Mill (2013)
Somehow after the end of the first book Strictly Confidential, PR queen Jasmine got with Michael – the ex of one of her enemies - and now she's about to give birth to their first child, Fifi. Right in the middle of Fashion Week no less!
Even in the labour ward, she's busy manning her phone and solving publicity crises all over Sydney. Jazzy had been planning to sell her company to a Russian couple and spend more time with her baby but that plan hits a snag.
So Jazzy does a 180 and instead palms the baby off on to a nanny, jets off to LA for some Vera Wang gown shopping and continues on her merry way being a workaholic celebrity-wrangler and publicity-spinner. Poor Fifi barely gets another look in, and neither does Michael, even in the lead-up to their wedding.
With lots of dramas as Jazzy's first boss, Diane, rears her head again, the story is a quick and salacious read. But it sometimes comes across as a series of plot points and event notes, rather than a fully fleshed-out novel. But the cliffhanger may well entice you to reach for the third instalment.

---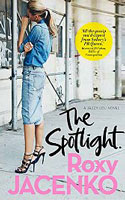 The Spotlight (2014)
In this third instalment about Jasmine and her PR company Queen Bee, readers are thrust straight back into the cliffhanger moment from The Rumour Mill (and trust me, it isn't really worth the wait!). Jasmine decides to shed some of her PR clients and expand into a talent management agency, aimed mainly at fashion bloggers.
Meanwhile, she's renovating the house – yet again – and relocates herself and her toddler daughter, Fifi, to a posh hotel suite for the duration. Her marriage is also in trouble, with husband Michael contemplating a job offer in the US.
All through this series, you wonder how much of the story is based on the author's real life and business, as colleagues, clients and celebrities get skewered – often for no good reason in terms of plot development. Then Fifi becomes an Instagram star, paid to promote products, and you realise perhaps you really are reading less of a novel, and more of a memoir (with names changed to protect the innocent – and guilty). Which is a worry because Jazzy by now is completely detestable.