ROS BAXTER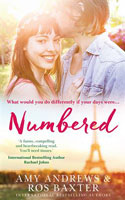 Numbered (2016)
Mathematician Poppy finds out she has breast cancer at age 29 – and it soon becomes apparent the odds are stacked against her. After meeting younger musician Quentin at the hospital cafe, she ropes him into fulfilling one of her bucket item lists – parachuting out of a plane. She then enlists him in the No. 10 item on her list – sleeping with a stranger. But Quentin doesn't remain a stranger for long and despite clashes with her steadfast best friend Julia, he's determined to stay by Poppy's side … whatever the future may bring. This was an emotionally tender and uplifting book about making every moment count. The numbers side of things didn't feature as much as I anticipated but the effects of the devastating illness faced by Poppy and her loved ones were handled beautifully.

---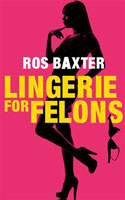 Lingerie for Felons (2013)
Lola has a universal truth: you're always wearing your worst underwear when you land in trouble. Whilst working to improve the world we all inhabit, Lola (Lolly) gets arrested (wearing inappropriate underwear of course). She meets Australian Wayne but claims he doesn't "understand" her and share her mission in life so breaks up with him. She passionately pursues her environmental interests but despite their separation, circumstances cause their paths to merge. Believing he isn't the right one for her, Lola continues to make mistakes, float through life, get arrested and finds herself in embarrassing situations, and all the while, being forced to grow up. Just when her life gets on track, Wayne enters her world again. Can Lola make it work this time or will she stuff it up for good? A fun, conversational read that all comes together a little too neatly. (LF)

---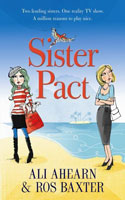 Sister Pact (2012)
Sisters Joni and Frankie have been estranged for the past seven years. But when their beloved grandmother, G, dies, she leaves them a million pounds each. But it comes with a condition -they must go on reality TV show Endurance Island as a team. Joni, who works at an animal shelter, is running from debt collectors. And Frankie, who is married to the wealthy Edward, desperately wants the money but isn't admitting why. So off to the island the feuding heiresses go where they face off against the other contestants including sorority sisters who want the prize money for cosmetic surgery; the outback exes who want to save the farm; two Irish boys who are up for some craic; and Japanese game show samurais who will go all out to preserve their honour. The sisters know that although their antagonistic relationship will top the ratings, if they are going to survive this ordeal, then they have to find a way to work together. If you are looking for an escapist read and harbour a reality TV addiction, this is the book for you.