ROBYN SISMAN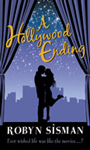 A Hollywood Ending (2008)
Movie star Paige Carson hates working with her arrogant Australian co-star Jackson Rolfe on movie Code Red. But he's nominated for an Oscar and she's already got a reputation for walking off set. The daughter of divorced celebrity parents, Paige suffers a few too many humiliations on the way to the Academy Awards. So she accepts a part on the London stage, playing Rosalind in As You Like It. This allows her to catch up with friend, rock chick Davina, who's now settled in England with her aristocratic husband, and brings her into the sphere of her landlord Ed, a documentary maker who is not at all keen to play host to a spoilt American diva. You may have fun picking the real life inspirations for the celebrity characters. But much like how Gwyneth's advice to Madonna to find herself an English husband turned out - badly - this predictable book ain't going to enjoy its own Hollywood ending.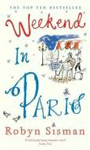 Weekend in Paris (2002)
Molly Clearwater has moved from her small town to London but is stuck in a low-level job. One day her boss Malcolm Figg offers her the chance to accompany him on a business trip to Paris. Molly, who's never been outside of England, is really excited but her happiness comes crashing down when she overhears him talking about his intentions to seduce her. Molly storms out of the office and jumps on the train with the sole purpose of spending a weekend in Paris on her own. Within a few hours of stepping into the most romantic city in the world, Molly makes friends with party girl Alicia, falls in love with a bohemian artist who just seems to be after a fun hook-up, and bumps into the last person she expected to see. This book was way too predictable and full of cliches. (SS)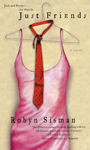 Just Friends (2000)
Have you ever been told that it is impossible for men and women to be "just friends"? After a stunningly abrupt break-up from her predictable and, quite frankly, boring boyfriend, Freya is left homeless and wondering why she ever thought that he was going to propose. Desperate to find a place to live, she is forced to move in with her womanising writer friend, Jack. Despite Freya's eccentric best friend, Cat, telling her that men and women can't simply be "just friends", she is determined to prove her wrong. However when her sister announces that she is getting married, Freya and Jack's just-friends relationship is put to the test when Freya, determined to not be made a fool of by her family, asks Jack to be her boyfriend for the occasion. However, can Jack keep his womanising ways on hold for Freya? And will Freya realise her feelings, that Cat was right all along? This is a fantastic novel that takes a traditional scenario and mixes it up with witty banter and surprising twists and turns involving lovable and irresistible characters. (GC)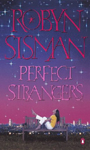 Perfect Strangers (1998)
Advertising agency graphic designer Suze is a carefree single living in London. One summer she gets the opportunity to swap offices and homes with copywriter Lloyd from New York. Lloyd arrives in the UK with his finicky girlfriend Betsy, who seeing Suze's disorganised abode becomes very worried that her plants won't survive their English house guest. Meanwhile Lloyd's unaware that a colleague back home seems to be setting him up for a fall. In this delightful romantic comedy, Suze and Lloyd join forces long-distance to win back his reputation.

---
Also by author:


The Perfect Couple



Summer in the City



Special Relationships

---