POONAM SHARMA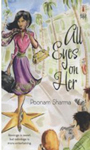 All Eyes on Her (2008)
Monica, a junior associate at a Los Angeles divorce and mediation firm, is hoping her handling of superstar clients Cameron and Lydia Johnson - aka Camydia - as they discuss a trial separation will score her a promotion. But she has her work cut out for her with rival colleague Stefanie giving her the evil eye and trying to undermine her on the job. To further complicate her life, her fiancé is away in London, her former boyfriend is back in her life as a client and her drama queen mum is returning to town. A tale of female rivalry, celebrity shenanigans and being true to yourself.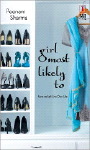 Girl Most Likely To (2007)
Vina Chopra has built a successful 70-hour-a-week career as a Wall Street investment banker but is now looking for a life partner. She's even desperate enough to allow her Indian parents to set her up on dates. But while her focus is on her romantic life, including an ex with a secret and an in-the-closet gay, Vina gets caught up in a scandal that could ruin her career.

---
---