PIPPA WRIGHT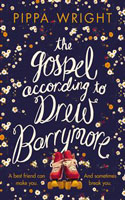 The Gospel According to Drew Barrymore (2015)
When Esther finds out her childhood best friend, Laura, has gone missing, she heads for San Francisco to look for her. All she has to go on is a recent email that reveals Laura is following the gospel according to Drew Barrymore - a tradition shared by the friends. But Esther isn't exactly sure what Laura means this time. The pair have drifted apart over the years - Esther is a married mother of one still living in England, while Laura is single and has moved to California to follow her passion for wine-making. The story returns time and again to the women's past, as readers join Esther in her mission to track down her friend. This is a poignant look into the shifting nature of friendship, told with warmth and lots of nostalgia for those who came of age in the 1990s. The conclusion wasn't as dramatic as I was expecting though.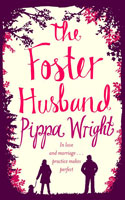 The Foster Husband (2013)
With Kate's marriage in tatters, she is back in Lyme Regis, living in her late grandmother's place. Her bossy younger sister, Prue, is getting married and since her fiance, Ben, needs somewhere to live - and she is certainly not going to live in sin - she demands that Kate lets him move in with her. The last thing Kate wants is someone leaving dirty dishes lying around and inviting his mates over to watch the game. So Kate decides to train Ben in the fine art of being a useful and caring husband. Meanwhile, Kate needs to work out what she will do next in life. The present-day story unfolds amid a series of flashbacks to Kate meeting husband Matt and working in the music industry. Indeed it is these flashbacks - with its clues as to why her marriage failed - that form the crux of the novel. The "foster husband" aspect seems more like a minor sub-plot. All in all, this is a solid story that may well be the author's best to date.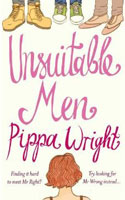 Unsuitable Men (2012)
Rory has been dumped by her long-term boyfriend and moves in with her aunt Lydia, a former TV star, who runs a boarding house full of actors. Ticky, her oh-so-posh work colleague on Country House magazine, advises Rory that she should road-test some unsuitable men for a change and this spins into an online column. Her dates include an elderly landowner, a hormonally charged teenager and a scruffy musician. But her eye is also drawn to the totally unsuitable plumber, Jim, who is working on her aunt's house. This is a funny and light-hearted read with some quirky characters.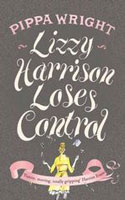 Lizzy Harrison Loses Control (2011)
Lizzy always likes to be in control but her best friend, Lulu, challenges her to shake things up. The next thing, Lizzy is ensconced in a fake relationship with her boss' star client, comedian Randy (and he's definitely Randy by name, Randy by nature!). The aim is to show he's back on track after numerous stints in and out of rehab, before a showcase American tour. Lizzy tells the readers quite firmly at the start that she's hardly the dippy romantic heroine. She's focused and funny, career-minded but caring but like it or not, she's still flawed when it comes to her choice of men. This is a light-hearted, enjoyable read that plays by the rules of the chick lit formula - perhaps just a little bit too much.