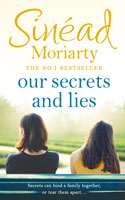 Top student Lucy is nearing her final year of university when she finds out she's pregnant to her boyfriend Tom. Whatever she decides now will affect her promising law career. Tom's well-to-do father is furious at the news and ensures that Lucy is left to deal with the situation alone. Part two opens with Lucy's twins, now 17, having been accepted into the same prestigious school that Tom attended. Lucy has done everything in her power to ensure her kids succeed, to prove she's done a fine job raising them on her own. But things are about to go awry ...
With an emphasis on Irish family ties, this is an engaging and heartfelt read about a determined single mum whose thwarted ambition may have consequences for the next generation.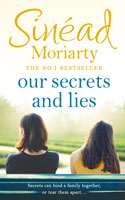 Sinead Moriarty's latest novel, Our Secrets and Lies, asks: Can a mother be true to her children if she cannot be true to herself? The summary says: "Having her son and daughter at 21 forced Lucy Murphy to walk away from a glittering future. They are the loves of her life and she is determined that they will have wonderful lives.
So a scholarship to a prestigious school seems like a golden opportunity for the twins, the fulfilment of every wish Lucy has for them. But Lucy is confusing her thwarted ambitions with what her children really want. After all, seventeen-year-olds have dreams of their own, dreams they cannot always share with their mother.
Until catastrophe strikes, Lucy is blind to the cost of forcing her own wishes on the twins, particularly her sensitive daughter. To have any hope of surviving as a family, all three will have to face up to some surprising and difficult truths ..." Our Secrets and Lies is out in March 2018.