MHAIRI MCFARLANE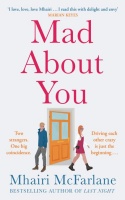 Mad About You (2022)
Wedding photographer Harriet is caught off-guard when her well-to-do boyfriend Jon proposes. Deciding the best thing to do is break it off, Harriet has to find somewhere else to live and is surprised to find she knows her new flatmate Cal as a groom who left his own wedding in a hurry.
When Harriet's past catches up with her, Cal becomes someone she can depend on, just like her steadfast best friend Lorna. But, considering their past relationship mishaps, she doesn't want to get too close.
This story took a more serious turn than I was expecting, with the author shining a spotlight on toxic relationships and online abuse. This arrival of the malevolent ex only added to my interest in the story. But there were times when the characters didn't ring true to me, and it felt they sometimes acted that way only to fit nicely into the plot. So overall, a mixed reaction to this book.

---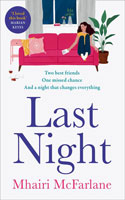 Last Night (2021)
Eve, Susie, Ed and Justin are a tightly knit group of thirty-something friends. Eve has held a flame for Ed for years, even though he now has a girlfriend. One night their weekly outing ends in tragedy, which leads Eve to uncover an upsetting secret which makes her wonder if she really knew her friend as well as she thought. It also introduces a prickly character into the mix.
This moving story, interspersed with McFarlane's trademark humour, transports you on an emotional journey – and a road trip up north – as Eve grieves her loss, reassesses her relationships, and finds a way to move on.

---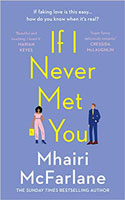 If I Never Met You (2020)
Laurie's long-term partner, Dan, decides to end their relationship and shortly afterwards, announces his new girlfriend is pregnant. Moving on is made even harder for Laurie because she and Dan work for the same Manchester law firm. So office playboy Jamie has a proposal for her: they should start a fake relationship to make Dan jealous and help him win a promotion.
This is my first Mhairi McFarlane novel - even though I've always intended to catch up on her previous titles and people told me that I'd love her writing. Well, they were right. I do love her writing style - it's breezy, funny and relatable. While the fake dating trope may seem like it's been done to death lately, this delivers a fresh, charming take. The chemistry between Laurie and Jamie was exquisite, making for a top-notch rom-com.

---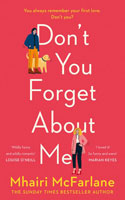 Don't You Forget About Me (2019)
Georgina hasn't had much luck in love or in her job - and on the same night she is fired as a waitress from the worst restaurant in Sheffield, she also finds her boyfriend in bed with another woman.
Luckily, she quickly finds another job working at a new pub in town, only to be shocked to discover that one of her bosses is none other than her first love, the boy who broke her heart when she was 18. And if things weren't difficult enough, he doesn't even remember her at all.
This book is such a captivating, fun, but also emotional read. I really liked the character of Georgina, she feels realistic, down-to-earth, with a sarcastic wit. Her life is far from easy: her crazy ex-boyfriend is stalking her, her family always try to fix her life, and now she has to deal with her feelings for her boss, leading to a series of awkward situations, hilarious scenes, and moving moments that kept me completely engrossed.
This is my first novel by this author and I have to say I really enjoyed it and I am now looking forward to reading all her other books. (NP)

---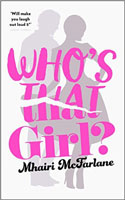 Who's That Girl? (2016)
When Edie is found in a compromising position at a colleague's wedding, stories spread, facts are twisted, and soon she's being ostracized at work and bullied online. To avoid making work even more uncomfortable, her boss suggests that she take a writing job in Nottingham (her home town, incidentally), ghostwriting an autobiography for Elliot Owen, the hot, young lead for the TV show, Blood and Gold.
Once in Nottingham, Edie stays with her family in the house she grew up in. She not only has to contend with Elliot who appears to be somewhat spoiled and selfish - but living with her ailing, widowed father and vegan, sour-puss sister (who never moved out) and dealing with the continuous fallout from her colleague's wedding has her questioning who she is. Who's that girl? Edie is ready to find out.
I LOOOOOVED this book. Seriously. You have no idea how much I wish Blood and Gold was a real TV show. Sounded like Game of Thrones but better (if that's even possible, lol). The characters were fantastic too! Very believable – it felt like they were real. It's been a long time since I've genuinely fallen in love with the hero in a book. At most, I'm usually amused by the hero, or grow to like him. But I loooooved Elliot Owen. I wish he were real. Mhairi McFarlane is an excellent writer. I'm fascinated by the dialogue in her books. She touches on some major issues, such as infidelity, suicide, adoption, etc, but the dialogue is never cheesy, over the top or dramatic. This will likely be a book I will read again and again. (CK)

---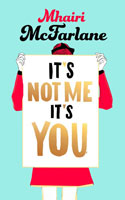 It's Not Me, It's You (2014)
Delia Moss' life is turned upside down when she discovers her boyfriend is sleeping with someone else. Absolutely shocked, she thinks she is to blame, but they've been together for so long and they loved each other, didn't they? She actually proposed to him, thinking they were so solid and they were perfect for each other!
In an attempt to give herself some time to figure things out, she moves to London for an extended visit to see her best friend. Delia finds a job, and slowly starts building a life for herself that doesn't revolve around Paul and slowly starts picking up the pieces of her shattered heart and finds herself in a most unlikely pickle with her new boss. Complications also abound when a reporter starts to seemingly turn up everywhere he's not wanted.
This was a long book but I was hooked from the get-go and it was so worth it. Delia was suitably a very confused character, and what can I say but I've lived a piece of Delia's life to some degree, so to me, and maybe lots of others, this book would be very relatable. The author does a great job of painting a very vivid picture of the emotions and thoughts that anyone on the receiving end of infidelity would face. The most unlikely character slowly became my favourite, maybe sometimes more than Delia. This is my first read from Mhairi McFarlane and it definitely won't be my last - I like her style. (KARM)

---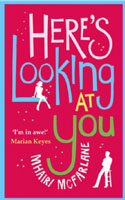 Here's Looking at You (2013)
Far from being the best days of her life, Anna Alessi's schooldays were marred by torturous bullying and a horrific betrayal by school heartthrob James Fraser. So when she finds out about a school reunion, it's the last place she wants to go, but best friend Michelle thinks it would be the perfect opportunity for Anna to get some closure, and if James Fraser is there, well all the better. Stirred on by Michelle's advice, Anna confronts the past and comes face to face with James, but he has absolutely no recollection of her and Anna decides it's best to leave the past behind her. But when James ends up working alongside her on her dream project, there's no escape and Anna must find a way for her and James to work together.
I'd heard so many great things about Mhairi's debut novel You Had Me at Hello but never got the chance to read it, so I was really excited to read this, her second novel. I have to say it's clear that Mhairi is a unique and special writer. Although her writing style took me a couple of chapters to get into, this is an absolutely memorable and extraordinary read that tackles the difficult theme of teenage bullying with heartbreaking sincerity and raw emotion, even if the ugly duckling becoming a beautiful swan story was a bit fairy tale-ish.
Anna is a wonderful mixture of vulnerability and strength, and James, for all of his teenage faults, becomes an endearing hero, although I was disappointed in how he acted at one point. The rapport between Anna and James as friends is magical, with some really witty exchanges and sincere affections, and the romance is even more beautiful. But it is the moments of weakness, vulnerability and soul-baring of both Anna and James as they face up to their younger selves that is where the real heart and poignancy of this novel lies. And what heart and poignancy it is! (JC)

---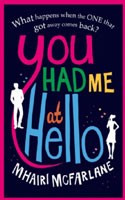 You Had Me At Hello (2012)
Rachel's life takes an unexpected turn and she starts to question the decisions she's made in life. When Rachel bumps into Ben, her best friend from university and the one-that-got-away, it reawakens old feelings. Only in the decade that has passed since they last saw each other, Ben's got married and Rachel's life seems to be the same. As Ben and Rachel rekindle their friendship, will they be able to just be friends?
The story is fast paced as it is set in the present day with flashbacks to Ben and Rachel's time at university. This worked really well with the adventures of their university days being interpreted through thirty-something eyes. I laughed out loud throughout the novel. It was witty and fresh and it felt like the sort of naughty chick lit that we had before all the novels about baking cupcakes and running twee shops. An excellent debut novel that will have me looking out for the rest of Mhairi's books. (AB)