MELISSA NATHAN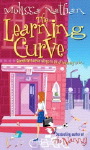 The Learning Curve (2006)
Teacher Nicky Hobbs and her former boyfriend Rob Pattison (he ended it with her years before when she said she wanted to get married and start a family) have both been made Deputy Head. Then Headmistress Miss James announces she's retiring and encourages both to apply for her post. Meanwhile, Nicky is worried about one of her students, Oscar Samuels, whose father is the only one not coming to parents' evening. He's a workaholic single dad, who thinks she's an interfering busybody.

The Waitress (2004)
Katie finds it extremely hard to commit to anything - be it her career or the man of her life - she always finds it easier to run away to safe havens rather than taking a plunge into the valley of risks. She's a commitment phobic, ambitious young lady who when she leaves Oxford with a psychology degree is ready to take the world by storm. However, she becomes a waitress in a cafe (which isn't her idea of a dream job but it pays the bills) while she is "waiting" (literally!!!) for the perfect job. Her grand career aspirations change almost every week and needless to say, her affair with them stays intense but short which eerily fits her dating scenario. This book follows Katie's antics as a super-rude and cheeky waitress who takes the less travelled path and stumbles a lot. There are a lot of secondary characters and subplots, including Jon who is Katie's roommate and an author in the making. Whenever he is not envisaging plots for his books, he helps Katie to fabricate her resume to suit her ever-changing career options. Then there is Sukie who is Katie's waiting-to-be-discovered actress best-friend and partner in crime at the cafe. She is beautiful and truly gifted in the art of acting but sadly is yet to get her big break. Matt is a teenage dishwasher at the cafe whose only aim in life is to lose his virginity before he gets run over by a random bus. And then there's her new boss Dan - "The Man" who comes as close to being Katie's Mr Right. Dan typifies how insecurities govern our choices. He might be a teeny bit of a letdown for those who like the main hero to be strong and unwavering in the face of any incoming storm. In the end all these sub-plots fit together like a jigsaw puzzle to form the main plot. The main show stealer for me is the last letter Katie receives from her great-aunt which aptly articulates "the wait". (PD)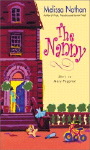 The Nanny (2003)
Advertising account manager Vanessa Fitzgerald can't believe it when her nanny decides to travel the world - and won't take her kids with her. As usual she takes out her angst on her verbal sparring partner, Dick, father to her three children. They hire Jo, a 23-year-old who makes a spur-of-the-moment decision to leave behind her constantly proposing boyfriend Shaun to take up the live-in nannying job in London. Jo soon becomes the linchpin in the family's day-to-day life but she doesn't get off to a particularly promising start with Dick's grown-up son Josh, especially when they have to share lodgings. There's a fairly predictable romance arc in here but all in all, it's a really funny, satisfying read.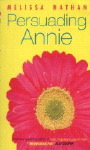 Persuading Annie (2001)
In this reworking of Jane Austen's Persuasion, Annie Markham's family PR company is in trouble - and has been forced to bring in consultants to save the business - and protect the family fortunes. The head consultant is Jake, the college boyfriend Annie was once going to elope with. As company chief executive Edward romances her, Annie realises she's never gotten over Jake.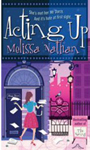 Acting Up (2000)
aka Pride, Prejudice and Jasmin Field
Magazine columnist Jasmin Field lands the role of Elizabeth Bennet for a fundraising performance of Pride and Prejudice. Her sister George is cast as Jane, her flatmate Mo is Charlotte Lucas, and her nemesis, theatre critic Gilbert, takes on the role of Mr Collins. And in a story that mirrors the P&P plot, Jazz has to put up with haughty Hollywood heart-throb Harry Noble as director.

---
---