MELANIE LA'BROOY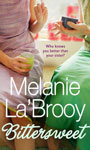 Bittersweet (2010)
aka The Wedding Planner
From the moment I read the prologue I knew I was going to love this book: "The sole reason Sabrina was marrying Edward was because she had genuinely and irrevocably fallen in love with him at first sight. The only problem was, so had Mimi." It is a tale of two very different sisters - Mimi has returned to Australia having blown her inheritance. Her sister, Sabrina, who she hasn't spoken to for years after an argument, is a Gold Logie-winning soapie star who is about to marry a very eligible investment banker. With no one else really to trust, Sabrina hires her sister to act as bridesmaid and liaise with the secretive wedding planner. As the wedding countdown begins, the secrets each sister is keeping from the other start to emerge, as well as their dark family history. This is a captivating story that doesn't necessarily spin off in all the directions you suspect. And for those who devour Aussie soaps, you'll get an extra laugh out of the celebrity stuff. This is La'Brooy's best yet.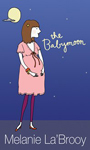 The Babymoon (2008)
Isabelle (from the novel Love Struck) is not the kind of girl who's always known she's wanted a baby. But now settled with Jack in Melbourne, the pair throw caution to the wind when Isabelle dons a Carlton footy jumper and little else. Panicked about being pregnant - I mean she doesn't even know the names of The Wiggles - she finds reading up about the next nine months is only making her morning sickness worse. With Jack busy as usual at the hospital, she turns to her fellow art gallerina Doug to accompany her to birth classes. Throw in an artist showing interest in her placenta, an ex-boyfriend back on the scene with his own pregnant girlfriend and her friend Cate showing her true anti-baby colours - and is it any wonder Isabelle's feeling out of her depth. But why is she pushing Jack away as the time for her to push out the baby nears? The funniest pregnancy novel out there - with lots of glorious Australian references. Just loved the idea of uber-trendy Doug turning up at birth classes after taking fashion inspiration not from cool dad David Beckham, but rather from dorky TV blokes like Martin from Hey Dad! and Kel from Kath & Kim.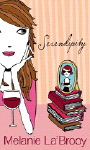 Serendipity (2007)
When Australian magazine sub-editor Hero Hathway meets Oscar Martin bar-tending on her last night in New York, she is masquerading as trapeze artist Lola. Sparks fly but the next day when Hero panics and runs away, it's the end of the affair. Two years later, they bump into each other in Sydney and he is determined to show her that they are in love with one another - except Hero is about to get engaged to another man.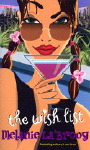 The Wish List (2005)
aka Romantic Fiction
Scatty Lucy is a hopeless romantic who drives her friends Meg and Chloe crazy as she tries time and again to keep her relationship with Tom just platonic. This time their on-off relationship may be definitely off as she's met the man of her dreams in Latin lover Byron. But she's still got to deal with hunting for a flat with decent curtains, avoiding a lovelorn stalker and watching a bitchy neighbour sink her claws into Tom. When Byron and Tom are challenged to a duel to win her heart, who will emerge as victor?

---
---