MEG BIGNELL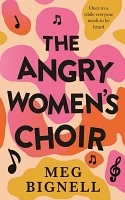 The Angry Women's Choir (2022)
Freycinet is busy running around after her kids, while her husband Gil works in the property industry.
Taking a walk one day during her talented daughter Grace's dance lesson, she thinks she sees Gil with another woman. Distracted, she gets hit by a Fiat and the women in the car invite her along to their choir session.
Frey discovers the women – ranging from a cross-stitching feminist and an heiress to a convicted husband killer and young mother with terminal cancer - channel their anger and frustrations into song, and gets involved in their activism.
Set in Tasmania with a strong ensemble cast, this story will strike a chord with those seeking a highly emotive read. It's about friendship, community camaraderie and the importance of having your voice heard. Perhaps a bit too long as my interest did wane in the second half.

---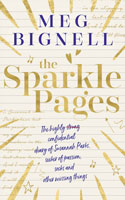 The Sparkle Pages (2019)
Former musician Susannah hasn't picked up her viola in years – and has fallen into a rut in her suburban life with a husband and four kids. Meanwhile her best friend, pianist Ria, is living the dream overseas and even her engineer husband has had an Antarctica adventure.
But this year Susannah's embarking on the Sparkle Project to make herself more interesting – and reignite that spark in the bedroom.
Following a diary format, this humorous debut novel tracks Susannah's daily musings on her life in Tasmania. Although I went into this book with high hopes, the sparkle soon faded, I couldn't really relate to Susannah and I had to push myself to persevere to the end.