MARIA BEAUMONT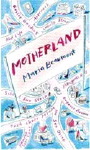 Motherland (2007)
Also known as 37
Desperate housewife Fran Clark is approaching crisis point. Once a talented voiceover artist, she hasn't had the confidence to go back to work after having her now school-age children, Thomas and Molly. On the night of her 37th birthday party, things come crashing down around her, and she soon hits rock bottom after she hits the wine bottle too often (Watch what happens with the chapter numbers.) It's hard looking after the kids, keeping up with the other bitchy school mums and dealing with the fact that her husband Richard doesn't want her any more. But with the help of her two best friends, Fran drags herself back up from the mother of all breakdowns.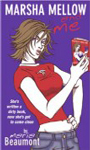 Marsha Mellow and Me (2004)
Secretary Amy is used to keeping secrets from her opinionated mother. Like the fact that her best friend Ant is gay. Or that she's been smoking for years. Or that she has written a sexplicit chick lit novel under the assumed name of Marsha Mellow. The book has been flying off the shelves since the Daily Mail decried it for leading teens astray. The only people who know about Amy's novelist life are her sister Lisa and agent Mary. With the tabloids on her tail, an ex back on the scene, a private detective to deal with and the publisher wanting his next bestseller, Amy realises she's not going to be able to keep Marsha a secret for much longer - and can she?

---
---