INTERVIEW
March 2012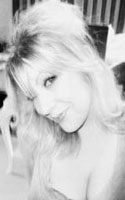 Lotte Daley is the author of Faking It, about a girl who is made over after being dumped by her actor boyfriend. She grew up in Scotland but now lives in London. For more information visit her website www.lottedaley.co.uk. (Interview by Swati Sharma)
1. How did you come up with the idea behind Faking It?

I had lost my job and been dumped and ended up leaving London all in a really short space of time. I was feeling very depressed with my life! I used to read a Marian Keyes novel to escape into another world, a sort of therapy that took my mind off my own broken heart and rubbish life. But I'd read them all (shows how unlucky in love I used to be!) and when I found myself back with my parents in the countryside in the winter, I decided that it was the perfect time to write a novel. I must admit, there might be some similarities to Jack Hunter and a certain ex-boyfriend ... he might have inspired me to write about how vacuous and money centric Jack was, especially his obsession with his designer products. The idea then took off on its own and developed naturally.

2. Do you have anything common with the heroine, Katie Lewis?

Katie is very similar to how I was when I was in my mid twenties. Those who know me say that I unmistakably wrote Katie as myself. I think there's a bit of truth in that!

3. What's the story behind the cover of the book?

I guess most women can relate to the first lady of chick lit, Ms Jones, but she's not the only one who is an expert in pant flashing by accident. Happens to me so many times, the worst was when I was six months pregnant walking up Kentish Town high street with my dress tucked into my maternity pants!!

4. How long did it take you to write Faking It?

Penguin gave me a three-month deadline in which to write Faking It.

5. How did it feel to finally hold your book in your hands?

It was so surreal! A wonderful moment that I am immensely proud of. Second best day of my life, behind the birth of my daughter.

6. Who are you - Plotter or Pantser?

A healthy dollop of both. I let Faking It develop naturally but my second novel is a plotter.

7. What made you want to be a writer?

I've always been a storyteller. It was the most natural option for me. I also write poetry and songs.

8. Tell us about your daily writing schedule.

Before I had my daughter, my daily schedule was one of leisure! I procrastinate wildly and pretty much worked whenever I felt like it. Now though, due to Mia, there is definitely going to be a huge amount of organization if I'm ever to write again!

9. What do you do if you are not writing?

I'm a stay-at-home mum working on my dreams....

10. Which three fictional characters would you like to follow on Twitter?

Richard from Faking It is a suave, comical character so I'd definitely follow him. Also any of the Walsh sisters from Marian Keyes novels and probably Ms Jones!! Goes without saying...

11. Which are your favorite chick-lit book and author?

Marian Keyes is my ultimate favorite author and her chick lit book The Other Side of the Story is my favorite because it mirrored the experience I was having starting my book and signing with my agent Ger from The Book Bureau.

12. What are you working on now?

A secret ;-)

13. What piece of advice would you give to aspiring novelists?

Don't be precious with your work, if it's being rejected, try something new. Go to your local book store and check out the leading titles and also, the bestselling titles in the genre you write in, see what the market is looking for. In your storytelling, show, don't tell. Finally, never give up! Took me four years or so and a lot of rejections before I struck lucky.
---
---