LORETTA HILL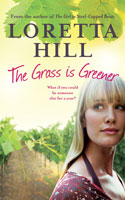 The Grass is Greener (2016)
Best friends Bronwyn and Claudia both trained as lawyers but Claudia was called back to her family's Yallingup vineyard after an accident left her brother, Chris, in a wheelchair. With the business now getting too much for her father, there is talk of bringing her estranged brother, Jack, back into the fold. Bronwyn comes from a well-known legal family and is up for a position at a prestigious firm. But what she really loves is being at her friend's family estate and dealing with the wine business. So the pair swap lives. But things get complicated when Bronwyn realises she still has feelings for the prodigal son and Claudia is having to prove herself to her prickly boss, Sebastian. Plus throw in an unruly dog, a criminal figure and an interfering mother. Although I wouldn't have missed the dog thread, and its underwhelming conclusion, this was a pleasant read about family dynamics, friendship and two women facing personal and professional challenges.

---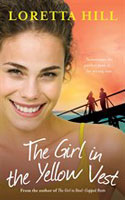 The Girl in the Yellow Vest (2014)
It's Lena's wedding and arriving for the celebration is a group of her engineering friends from college, including Emily. At the wedding, Emily is reacquainted with her college best friend, Will - and beneath the surface there is a bit of unrequited love going on. The story then moves on to Emily getting a new direction in her life and moving to the outback for a job where Will is working. Meanwhile at the site, Will's boss, Mark aka Casear, is grieving for his late wife and is awful to work for but what will happen when he meets Charlotte, the owner of the motel units that his guys rent out? She is someone who will not back down and Mark finds her a challenge. Can these two overcome the personal problems that are forcing them to hold themselves back? Will Emily find her Prince Charming in Will or when Trent returns with a "I made a big mistake and will you marry me" speech, will she choose him? If you love rural Australian fiction and strong, real female characters, then check out Loretta Hill's The Girl series. (PP)

---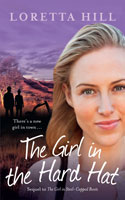 The Girl in the Hard Hat (2013)
Wendy has arrived in the outback with one goal in mind - to find her biological father as she has just discovered that she was adopted. She finds herself work on a construction site as the safety and health manager and within her first week there, it seems she is getting on the wrong side of people since they need to buck up their ideas especially since the previous manager was a drunk who let a lot of things slide. Between her new job and trying to fit in and looking for a dad she doesn't really know anything about, there isn't much time for Wendy to have a social life. But that doesn't mean that love has given up on her as she captures the eye of Gavin - one of the engineers in Lena's department (the heroine from The Girl in Steel-Capped Boots). Gavin only tends to have one-night stands since he can't let anyone discover his secret but he finds himself falling hard and fast for Wendy. If you are looking for a strong female character, with a unique setting, then check out Loretta Hill's The Girl In The... series. (PP)

---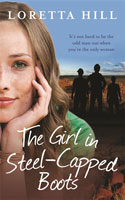 The Girl in Steel-Capped Boots (2012)
Young engineer Lena has the chance to make her mark on a construction project in the Pilbara, in the remote north of Western Australia. Even though she is a city girl through and through, she finds herself on a dusty work site with 350 men and only a handful of other women, living in a dongar and wearing a bland uniform with work boots. She not only has to deal with sexist comments, wayward kangaroos and antagonistic co-workers, she is also fighting a growing attraction to the stand-offish client, Dan. But Lena is determined to show she's more than capable for the job. This debut novel was inspired by the author's own engineering experiences in the Pilbara - and offers readers an eye-opening insight into a scene that so few women will ever experience.