LIZ TIPPING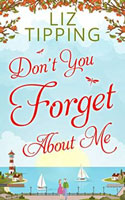 Don't You Forget About Me (2016)
Cara works in a well-past-its-heyday video store in her hometown and spends her days watching 80s movies, talking to movie star cutouts and wishing her life was way more exciting. When she is invited to her school reunion, she hopes she will be able to return in triumph – to transform from the poor "bag lady" who had to wear hand-me-downs to a cool, fascinating chick exactly like Molly Ringwald in her Brat Pack days. In particular, Cara wants to impress her teen crush, Daniel. With her trusted friend Stubbs on hand to help her develop some cool interests, she is meanwhile helping him land April, the girl of his dreams and Cara's high school nemesis. With Cara desperately seeking her own special romantic moment fit for the big screen, this story - packed with John Hughes movie references - follows familiar rom-com territory. I was disappointed that the actual reunion was only given a fleeting few scenes late in the piece - that may work in a movie but I'd hope for more in a book. Overall, it's all a bit corny – but no doubt that is exactly as it was meant to be. Worth a read for those who remember or love the 80s but just not as unforgettable as I'd anticipated.

---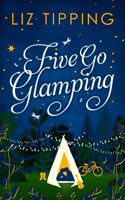 Five Go Glamping - Liz Tipping (2015)
Fiona is focused on saving up for her first house with boyfriend Connor. The trouble with her single-minded approach is that she's chasing a promotion in a job she doesn't really love and she's not really sure if she's with Connor because she loves him - or he's just part of her five-year plan. When her friends talk her into a weekend away in the countryside for a New Age festival - staying in a luxury yurt - Fiona decides it's the perfect opportunity to take some time out to rethink her life - and have some fun. With its title paying homage to Enid Blyton - the cast of characters included four friends and a dog; and there were even lashings of ginger beer - I had high hopes for this short novel. But it was about as enjoyable as a stay in a leaky tent during a monsoon. Perhaps keeping with the Enid Blyton inspiration, it was intentional to spell out Fiona's thoughts and feelings in a way that seemed aimed at a six-year-old's comprehension level. And you really can't make a big deal about how there's hardly any phone reception but then have a call come through at a crucial time no problem. The author displays a great sense of humour with some wacky scenes and oddball characters but overall this debut effort seemed a tad undercooked.