LINDA FRANCIS LEE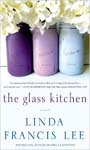 The Glass Kitchen (2014)
Portia Cuthcart knows things. Like her grandmother before her, who ran The Glass Kitchen restaurant in Texas, she knows when something is about to happen by the images of a meal she is drawn to make. She doesn't always know if what's going to happen will be good or bad, just that she must make the food in order for the images to stop pestering her and the events to play out. This has not always been a good thing. In fact, Portia has tried to run from "the knowing" most of her life, most recently running to Manhattan after a painful divorce. Hoping to leave the knowing and cooking behind for good, she settles into the garden apartment of her aunt's brownstone and quickly becomes entangled in the lives of her upstairs neighbours, single-dad Gabriel, and his challenging daughters, Miranda and Ariel. With the knowing getting stronger, and the encouragement of her sisters, Cordelia and Olivia, Portia realises it's time to decide whether she has the strength to continue fighting the knowing or if it's time to follow it to her destiny. I loved this book. The richness of the writing, the magical story, and the diverse characters drew me in from the beginning. Although I had my doubts about the relationship between Portia and Gabriel at certain times throughout the story, I couldn't wait to find out how the story progressed and where all of these wonderful characters would end up. (LEK)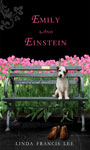 Emily and Einstein (2011)
This gives a unique look at the process of grief and loss. After Emily Barlow loses her husband, Sandy, in a freak accident, she tries to keep her life on track and constantly pushes her grief away. She is a strong woman, and a strong woman does not fall apart. So, when Emily rescues Einstein, an ugly stray dog who was hit by a car the same night her husband died, from the shelter, she puts all of her energy into nursing him back to health. What she doesn't know is that there is more to Einstein than meets the eye. This little dog is actually her husband, Sandy, trapped in a dog's body. Though he can't communicate with Emily through words, he attempts to reach out to her through his mannerisms and ultimately brings Emily back from her world of unspoken grief and into the real world once again - where she begins to succeed with a flourish. Told through alternating chapters - one as Emily, the other as Einstein and Sandy - this is an amazing novel full of hope, redemption and wonderful characters. The best parts though come from the ever-so-witty Einstein. With Sandy's soul stuck inside of a dog, it's hard for him to control his dog urges and think clearly, yet he is quick-witted, smart and hilariously funny. Once you pick this novel up, you won't want to do anything else but read it. (AS)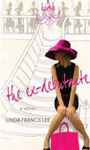 The Ex-Debutante (2008)
aka Tantrums and Tiaras
Lawyer Carlisle Wainwright Cushing has returned to her Texan hometown to deal with her socialite mother's latest divorce. Leaving behind her secret fiancé in Boston - he also doesn't know she's from an old-moneyed family - Carlisle is pressed into organising her family's 100th debutante ball. But with all the usual families snubbing the event, Carlisle (who still hasn't lived down the embarrassment of falling flat on her face during her own debut) has to recruit and train a band of unlikely candidates. And face her former crush, Jack Blair, across the negotiating table. Watch out for some mentions of the Willow Creek notables, from Lee's earlier novel The Devil in the Junior League.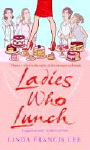 Ladies Who Lunch (2006)
Also known as The Devil in the Junior League
There's a rebel in the ranks of the twinsets and pearls of the Willow Creek Junior League. This elite Texas organisation only accepts new recruits who are nominated by six members who have been known them for five years. When Junior League stalwart Fredericka Hildebrand Ware's husband goes on the run, with all her money and a mistress, she turns to the socially inferior lawyer next door for help. But he'll only help if she gets his trashy wife Nikki into the Junior League.

---
---