LAURA DAVE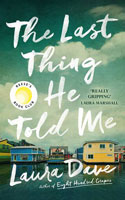 The Last Thing He Told Me (2021)
Woodturner Hannah receives a mysterious note from her husband of one year, Owen. She then hears that his boss has been arrested for fraud and others in the tech company are under investigation.
When Owen never returns home, it is up to Hannah to look after his teen daughter Bailey, whose mother died when she was young. But is Owen running from justice or something else from his past?
Hannah is a strong-minded, resourceful character who gets on with the task of piecing together her husband's past, and also steps up to the role of looking out for his daughter. It's a fast read that will get your heart racing and mind ticking over.

---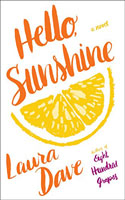 Hello, Sunshine (2017)
On her 35th birthday, food celebrity Sunshine loses her marriage, her job and her apartment after someone hacks her Twitter account to reveal her darkest secrets. Abandoned by everyone, Sunshine packs her things and moves back to Montauk to live with her estranged sister, Rain, and her niece, Sammy. Trying to get her life back on track and to build a relationship with her sister, Sunshine goes through a rediscovery of herself and what it is really important in her life.
I found the character of Sunshine strong and determined, but also selfish and self-centred. Throughout the novel, she has a transformation and becomes a more mature and sensitive (and also more likable) person. The character I preferred is Sunshine's niece, Sammy. She is only six years old but she is very smart and more mature than the adults who surround her. I loved her quick remarks and her perspicacity.
It is a carefully plotted novel and I didn't expect the final twist. Well-written, insightful, and thought-provoking, this is a novel about the power of social media and how real life is different from how we portray it on social media. (NP)

---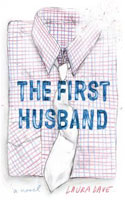 The First Husband (2011)
Annie Adams, a Los Angeles-based travel writer, has been happily living with her boyfriend Nick for five years. When Nick comes home and suddenly announces that they need a break, Annie is devastated. She makes a promise to become the opposite of how she's been.
Days later, she wanders into a bar late one night and meets Griffin, a charming chef from Massachusetts. Griffin seems to offer Annie everything she was always looking for. Three months into their whirlwind romance, Annie is married to Griffin and living in Massachusetts. As she melts into Griffin's life, his family and his past, Annie begins to question her decision. When Nick reappears everything gets complicated.
A wonderfully written story about how complex true love can be. Readers will love and applaud the couple standing at the end. (AO)

---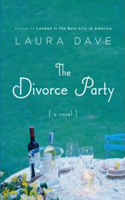 The Divorce Party (2008)
This story is told from the point of view of two women, Gwyn Huntington and her soon-to-be daughter-in-law, Maggie.
Gwyn and her husband, Thomas, have been married 35 years but are about to divorce. Gwyn is planning an elaborate divorce party to celebrate the impending end of her marriage.
Maggie is engaged to Gwyn's son, Nate, and is meeting his family for the first time at the divorce party. As the family converges at their home in Montauk, secrets about Nate's past threaten to destroy his relationship with Maggie.
Gwyn slowly lets the reader see the true reasons for the divorce party and the hope she is still holding on to. This is a powerful story about the beginning and ending of marriages. (AO)

---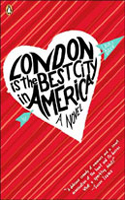 London Is The Best City In America (2006)
Three years ago, on the night before Independence Day, Emmy Everett made a decision to leave her fiance Matt and New York City. Now living on Rhode Island, she works as an assistant manager at a bait and tackle shop and is shooting a documentary about fishermen's wives awaiting the return of their husbands.
With the July 4th weekend around the corner, she braces herself to return home for her brother's wedding. When Josh suddenly confesses to her that he has doubts about getting married to his long-time girlfriend Meryl because he might be in love with another woman, Emmy goes with her brother to see the mystery woman Elizabeth to help him make the right choice.
It's an engaging read, with a very strong and realistic plot. Reese Witherspoon's production company has optioned the film rights, with Witherspoon slated to play Emmy. (XT)