KERRY FISHER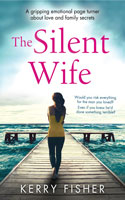 The Silent Wife (2017)
Maggie loves her new husband, Nico, but finds it hard to live up to his late wife in the eyes of his moody daughter Francesca and meddling mother Anna. Lara is married to Nico's larger-than-life brother Massimo but she often has to shield their timid young son from him. Then Maggie makes a discovery that could rock the family's foundations. Told from the viewpoints of both wives, this page-turning story delves into family secrets, controlling personalities and what goes on behind closed doors. One of this year's must-reads.

---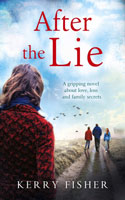 After the Lie (2016)
Wedding organiser Lydia has been keeping a big secret from her husband Mark. Her name is actually Sally - she changed her name when she and her parents left their Norfolk village years ago to start a new life after a scandal. Now the boy at the centre of all her past troubles, Sean, has resurfaced – with his teenage daughter attending the same school as her son. This is a gripping, though-provoking read that packs an emotional punch. The family dynamics play out convincingly and as a reader, you become invested in all the characters' lives as the repercussions of living a lie threaten to jeopardise everything Lydia holds dear.

---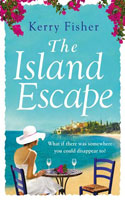 The Island Escape (2015)
This story gets off to a brilliant start with Roberta locked up in a police cell after an incident with her controlling husband Scott and a frying pan. Thankfully her best friend, Octavia, comes to her rescue and is happy to see Roberta say good riddance to a man she has never liked. But mother of three Octavia is soon facing her own domestic problems when her husband, Jonathan, gets laid off. When a school reunion brings home to Octavia how she has ended up living such a safe existence, far removed from her rebellious youth and carefree days spent with a passionate lover on the Mediterranean island of Corsica, Octavia can't help but get itchy feet herself. Written from the alternating point of views of both women, this is a fantastic story about friendship, failed marriages and finding yourself again.

---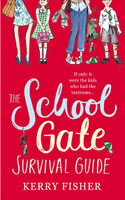 The School Gate Survival Guide (2014)
Maia Etxeleku works hard as a cleaner so she can take care of her two children while her partner Colin spends his time lazing around at home. Out of the blue, one of Maia's favourite clients passes away and the elderly lady, who was fond of Maia, leaves her an unexpected inheritance. The money can't be spend on just anything; it's so Maia's two children can attend an exclusive private school and get the best education possible. Suddenly, Maia finds herself standing at the school gates together with all the ladies she works for, and has to find her own way in this middle-class world while dealing with everything else that's going on in her life. I've read several novels about school gate politics over the years, but I have to say this is definitely my favourite so far. The main protagonist, Maia, is easily likeable and I was rooting for her until the very last page. Maia is willing to do anything to make her children's lives better, but her boyfriend Colin and their money situation doesn't make it easy for her. When she inherits money for the kids to go to private school, she knows she has to take this opportunity but it's the start of a whole new set of problems. It was great seeing Maia deal with the other mothers and everything that is thrown her way. The plotline is really engaging and consists of a good mix of both light-hearted aspects and more serious topics such as class inequality. Kerry Fisher has a really comfortable and well-paced writing style which only made the reading experience even more enjoyable. It's an engaging, entertaining, well-written and funny read; I loved it! (JoH)