KAVITA DASWANI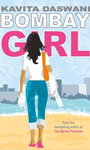 Bombay Girl (2012)
Sohana Badshah comes from a super-rich Indian family and has always lived a charmed life without worrying or caring about a thing. After spending her time partying and practically doing nothing, one day Sohana decides to move to London to pursue interior designing but life has other plans. She falls deeply in love with Jagdish Sachdev and never expected that one day her true love would leave her over business rivalry among their families. After being dumped, Sohana returns home to find out that her family is not as perfect as she thought it was. The family business is on the verge of being sold off, her cousin is cheating on his wife, her brother is in love with the wrong girl while two of her cousins have set their hearts on the same girl and her best friend has morphed into a tantrum queen. When out of the blue, her grandfather decides to give one last shot to save the business and throws the challenge to the male heirs of the family to come up with a creative and profitable plan, the game becomes dirty. This novel is a great read and hooks you from the very first chapter with its rivalries and romance, scandals and a secret which can change everything. There are two more books in the series which will be released over the next two years and I already can't wait to read them. (SS)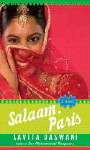 Salaam, Paris (2006)
Tanaya Shah has always been captivated by Paris - ever since watching Audrey Hepburn in the movie Sabrina. So when her grandfather decrees she will marry the grandson of one of his friends - a man living in Paris - Tanaya seizes the opportunity to leave her traditional Muslim family and head to France. But when she meets her intended, Tariq, she makes it clear that she does not want an arranged marriage. After refusing to return to India, she is disowned by her family. Tanaya soon finds her way in her new world, becoming a successful model. But when she meets up with Tariq again, Tanaya begins to wonder about the life she walked away from.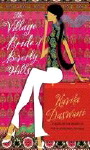 The Village Bride of Beverly Hills (2004)
Priya moves from New Delhi to Los Angeles after an arranged marriage to Sanjay. She moves into her in-laws' home, where she is expected to be the domestic help and hold down a job until she falls pregnant. But the job she lands isn't the sort of work her in-laws had in mind for a traditional Indian wife. Can she keep her media job and her Western clothes a secret and will Sanjay's loyalties lie with his family or his new bride?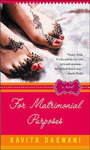 For Matrimonial Purposes (2003)
Twenty-four and unmarried? Unacceptable if you are a young Indian woman, says Daswani. And so, we meet Anju, who finds that having no marriage prospects is daunting in a society where marriage still is the final frontier for all women. Anju heads to the US in the hope of escaping all the plotting and planning by matchmakers and well-meaning family members. She dreams of a career but should she be searching for a groom, even in the Big Apple? In a story that straddles two worlds and different cultures, Daswani brings to the fore the problems that women face - the choice between becoming a career woman or opting for a life of seemingly blissful matrimony. It's a well-written book, though the style and content is light as air, and perhaps familiar territory for girls across the world. (AC)

---
---