KATIE FFORDE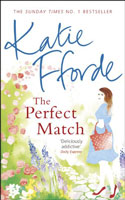 The Perfect Match (2014)
Estate agent Bella Castle left her hometown on a whim a couple years ago after realising she could no longer watch the man she loved start a family with someone else. Since then, Bella found a great job and a great home living with her godmother, Alice. She's even got a new boyfriend, Nevil, who Bella likes enough but he can't really compare to Dominic. So when the one and only Dominic shows up in Bella's new town and Nevil starts acting strangely, can Bella put her feelings behind her and ask Dominic for help to solve the mystery of Nevil? And more so, will Bella finally realise that Nevil isn't the man for her? Alternating between Alice and Bella's viewpoints, the story is sweet but Bella's naivety started to grate on me a bit. She constantly found reasons to stay with Nevil when it was obvious he was the ultimate jerk. And her reasons for picking up and leaving - without really telling anyone why - were really lame. Overall, it was a good story with some likable characters but it didn't really stand out as much as earlier novels by Katie. (AS)

---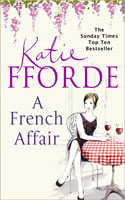 A French Affair (2013)
Sisters Gina and Sally have inherited their aunt's spot at an antiques centre called the French House. PR consultant Gina is keen to make it a success, throwing herself into learning the trade and creating plans to bring more custom to the centre. That is if she can convince dour owner Matthew of the brilliance of her ideas. But the house is under threat and a new shop owner in the area is keen to take it over - at a bargain price. With Gina having lost her heart to the house - and its owner - can she save the day? With lots of tidbits about antique hunting, this sweet story shows good old-fashioned romance never goes out of date.

---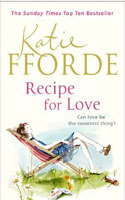 Recipe For Love (2012)
Zoe Harper has always been the helper so it's no surprise that she ends up doing a lot more than she bargained for when she enters a televised cooking competition. Right from the start Zoe gets herself into hot water when she helps a judge get his car out of the mud. She's then stuck with beautiful contestant Che as her roommate. Cher wants nothing more than to win the competition and will go to any length to get her way, much to Zoe's chagrin. Throughout the competition, Zoe finds herself trying to keep her feelings for the sexy judge Gideon in check while also trying to fend off nasty sabotage attempts by Cher. Zoe also finds herself helping the owners of the accommodation a lot more than is necessary and possibly getting herself in over her head. What's a girl to do when her heart is ruling her thoughts? Can Zoe possibly keep up the charade of not being interested in Gideon long enough to win the competition? This is another wonderfully written novel by Fforde. With brilliant characterisations, mouth-watering meals and a heroine who is part hopeless romantic and part realist, you won't want to miss out on this heart-warming story of love and cooking. (AS)

---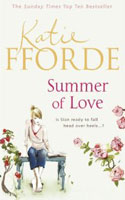 Summer of Love (2011)
Single mum Sian has just moved with her young son Rory to a country cottage where they can grow vegetables. Her devoted friend Richard is hoping she'll soon decide to settle down with him. Sian meets friendly local Fiona, who offers her the use of her barn to do her furniture restorations. As the twice-married Fiona tries a bit of internet dating, her wandering son, Angus, is about to return to the village. And it seems he and Sian have met before. Obviously it is no surprise as to who Angus is but what follows is a pleasant romantic read.

---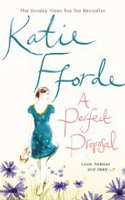 A Perfect Proposal (2010)
Sophie's academic, money-grabbing family have always taken advantage of her. This time they send her off to look after her grumpy but rich uncle while his carer is away. But Sophie actually hits it off with Evil Uncle Eric and she takes on the task of tracking down an American relative who may hold the key to the family making some money off some Texan oil shares. Once she's tasted a bit of independence, Sophie decides to head to New York to see her friend Milly. But when her job falls through at the last moment, she's left stranded until she meets a spirited elderly lady called Matilda who takes Sophie under her wing. Her grandson Luke is very suspicious of her motives but soon realises Sophie can do him a huge favour too. This follows a predictable romantic formula - and the way Sophie is so downtrodden with her family doesn't ring true with how she acts in the rest of the book - but reading this one lazy afternoon sounds like a pretty reasonable proposal.

---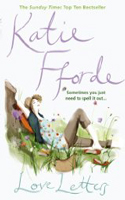 Love Letters (2009)
Laura is at a crossroads in her life. Her beloved bookshop, which is the only employment she has known, is closing and she needs to find a new purpose in her life. When she is asked by the larger-than-life literary agent, Eleanora, to run a literature festival in Ireland, Laura is rather reluctant at first. Her mind changes quickly, though, when she finds out her favourite author, Dermot Flynn, may be taking part - if Laura can persuade him that is. Dermot is known to be a recluse, never coming out of his little Irish town or wanting anything to do with the press. However, when Laura convinces him to attend, she wonders if he agreed because he really wants to be a part of the festival or because he wants to see more of her. But as the festival gets underway, Laura finds herself backing off from Dermot, even though she wants nothing more than to be in his embrace. As she learns, love is not always easy and what is real is worth fighting for. This is an engrossing read by an author who knows just what it takes to create a wonderful novel filled with characters who feel like friends. It's fun to watch Laura blossom - in her confidence and her love life - from an innocent girl to a woman of the world. (AS)

---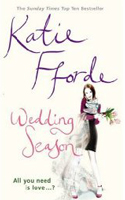 Wedding Season (2008)
Wedding planner Sarah gets involved in two of the biggest ceremonies of her life - her sister Lily's and celebrity Carrie's - on the same day. Lily, who's getting married before her bump shows, is looking to economise on her big day while Carrie's budget knows no limits. With dress designer Elsa and hairdresser Bron on hand to help, Sarah pulls together the weddings while pining for photographer Hugo. Sarah, like all wedding planners you read about, doesn't believe in love - in this case because a boyfriend once broke off with her sometime in her distant past. With the dialogue more painful than a pair of too-tight bridesmaid shoes (what Gen-Xer talks or flirts like these people?), I had to force myself to finish it.

---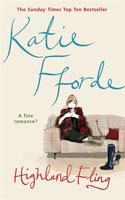 Highland Fling (2002)
Although virtual assistant Jenny Porter never meets the people who hire her, she spends her life managing the tasks and details her clients present to her. Her latest job requires her to travel to Scotland and investigate a failing family-owned textile mill. Jenny quickly gets dragged into the drama of the Dalmain Clan, the owners of the mill. After getting close to the eccentric family, Jenny is determined to help them save the business. In the midst of all the craziness, Jenny finds herself constantly face to face with a mysterious man who brings out a different side of Jenny. Although the novel is very predictable, readers will cheer for Jenny. (AO)

---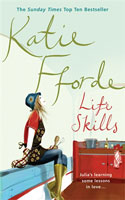 Life Skills (1999)
Julia Fairfax needs a change. She breaks up with her snooty fiance and answers an advertisement for a cook position on a rickety hotel boat. She immediately bonds with her new employer, Suzy, a flaky 24-year-old who is trying to become independent from her wealthy and controlling father. After the only other crewman quits, Suzy hires Fergus Grindley, a childhood rival of Julia's. When Julia's ex-fiance and his annoying mother book a trip on the boat, drama takes over the boat and Julia is forced to rethink her relationship with Fergus. The storyline is unique and the characters well developed, however, the author gives so many details about canals and boating that I felt myself skimming through many pages. If you have a special interest in canal boating, this is the perfect book for you. (AO)

---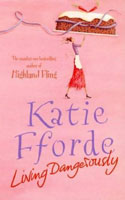 Living Dangerously (1995)
Polly is a resolutely single thirty-something, who lives alone with her cat for company. She spends her days working in a cafe and spare time fighting for the local campaign to save the high street. Her dream is to become a professional potter, however she cannot afford to give up her job at the cafe, so her current work is saleable but safe. Our heroine's path is crossed by a brooding widower and a sexy but dangerous man who works for the local radio station. Polly is convinced that she has no time for men complicating her life; however her mother and friends have other ideas ... This is a light read, providing romantic escapism. Polly is catapulted into a different social circle, which at times, results in rather amusing consequences. David, the widower, has the feel of Darcy, being somewhat aloof and hostile, whilst Polly could be likened to Bridget Jones with some of the situations she finds herself in. Personally, this is not one of my favourite books by this author but good to curl up with and while away an afternoon. (EH)