KATHLEEN WEST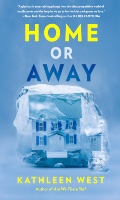 Home or Away (2022)
Ice hockey player Leigh once had her Olympic dreams shattered, while her best friend Susy made the cut. Now Leigh, an investment banker married to writer Charlie, returns to Minnesota from Tampa so their nine-year-old son, Gus, can gain experience playing in a competitive league.
This risky decision takes Leigh back to where everything went wrong, and throws her back into the orbit of her former best friend as well as Jeff, the assistant coach who let her down.
It was easy to get invested in this story about a family's mission to get Gus into the A-team but I couldn't help but feel sad about how pressured the sport was for the kids, who at that age should just be out on the ice learning some skills and teamwork while having fun.

---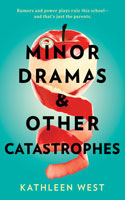 Minor Dramas and Other Catastrophes (2020)
The last thing Julia expects when she sneaks into her children's high school to see if her son has made the musical cast list is that video footage of her will go viral. Meanwhile, her daughter's favourite teacher, Isobel, is creating waves with her progressive American Literature lessons, and a secret Facebook page set up for parents is rife with rumours and mud-raking.
This entertaining debut shines a light on schoolground politics and tells the story from the viewpoints of numerous characters including the pushy stage mother, the dedicated teacher and the kids caught in the middle. It offers a wryly humorous take on power struggles, social media abuse and helicopter parenting.