KATE LACE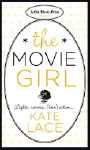 The Movie Girl (2007)
Gemma can't watch a historical TV drama without cringing at costumes that don't accurately fit the period. Knowing everything anyone ever needs to know about military uniforms scores her as dream job as assistant wardrobe manager on a movie starring the gorgeous Jono Knighton and his wife Rowan. Just getting up close and personal to do a costume fitting with the hunky actor has her all aswoon. But then Jono takes a real shine to Gemma and admits his marriage is anything but picture-perfect. But romance with the leading man will surely lead Gemma into trouble.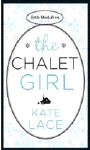 The Chalet Girl (2007)
Millie Braythorpe is working the ski season as a chalet girl by day and a singer at night. Estranged from her family, she falls for one of the guests, Luke, but their path to love doesn't run smoothly after she believes he has betrayed her.

---
---