KANEANA MAY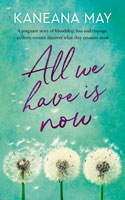 All We Have is Now (2021)
Three friends, Olive, Elsie and Bree, have set up a wellness centre together called Healing Hands. Looking for a fourth practitioner, they interview masseuse Tom, who is perfect except he knows too much about dietitian Olive's hidden past.
For fun-loving Pilates instructor Bree, her drug addict sister, Winnie, has reappeared and she is desperate to keep her on the straight and narrow. Meanwhile, counsellor Elsie is keeping an exciting secret from the girls.
This is a charming and moving story about friendship, troubled times and healing. It would make for a great book club read.

---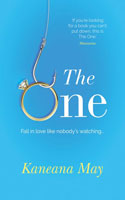 The One (2019)
Bonnie's sister finally convinces her to apply for Australian TV dating show The One, especially now that her former flame has returned with a fiancee in tow. Bonnie soon becomes a fan favourite but Ty, the bachelor, is also nursing a broken heart.
Field producer Darcy not only has to worry about keeping her boss happy with the show's progress; she also finds that things aren't all smooth sailing for her on the relationship front either. And then there's Penelope, who has left her life behind to move to a quiet town – what is she running from?
This debut novel by a TV scriptwriter may be set around a Bachelor-type program but, while it does reveal some of the scene staging and editing that goes into these types of shows, there is not much attention paid to on-set drama or catty contestants (the stuff that reality TV fans live for). Instead the story focuses on the three main characters and their progress – or lack thereof - to move forward with their lives. I nearly DNF but the story really strengthens – and plays with the emotions – in the second half.