JULIET ASHTON
---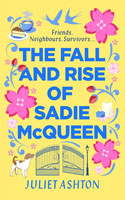 The Fall and Rise of Sadie McQueen (2019)
Sadie is a young widow who lives and work at Cherry Blossom Mews. She has thrown herself into creating a haven at her spa salon and has convinced the other residents to hold regular meetings in a bid to make this community her new family. Then a Hero comes to the mews, to run a therapy centre for addicts, and Sadie's life takes another turn.
This has a clever storyline that catches you by surprise several times. The ensemble cast truly make this story shine, including social media influencer Amber; the quirky octogenarian Mary; the smitten bookshop owner Michael; Cher, who comes from a notorious family; and cafe owner Bob and his caustic wife, Mrs Bob.
Although I found some of the time jumps awkward and one or two scenarios too coincidental to be believed, this is a tender read about community, connection and healing. Definitely one to put on your must-read list.

---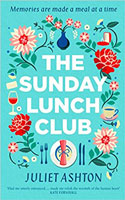 The Sunday Lunch Club (2018)
Meet the Piper family: forty-year-old Anna, pregnant after a fling with a twenty-year-old, but in love with another man. Her ex-husband Sam and his new girlfriend Isabel. Her brother, Neil, his husband Santiago, and their baby daughter Paloma. Her sister, Maeve, and her thirteen-year-old son Storm. Josh, her shy younger brother. Dinkie, her grandmother, who everyone in the family looks up to. Every few Sundays, the Piper family gathers together to have lunch along with friends, boyfriends and girlfriends. Each lunch is full of revelations and spilled secrets that bring the family members closer.
The story is character-driven and it's full of both funny and moving moments. I liked all of the colourful cast and couldn't stop reading about them. I found Ashton's writing captivating and her stories heart-warming and gripping. (NP)

---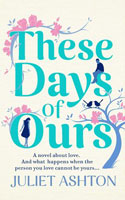 These Days of Ours (2016)
Growing up, Kate and Becca are inseparable as cousins, just as Kate and Charlie are inseparable as friends. As friendship turns to love for teenagers Kate and Charlie, Kate imagines she'll always have Becca by her side as her right-hand woman, and Charlie by her side as her partner. But when Charlie moves away to university, things begin to unravel, but at least Kate still has Becca. As the years pass, Kate and Charlie's lives take separate routes but remain intertwined. But can friendship be enough?
Ashton's novel is the real deal, a story so complete that it bursts from the seams. The writing is superb and Ashton structures the novel innovatively around key occasions – birthdays, weddings, funerals etc – that give a lovely focus to the narrative whilst enabling it to span the years effortlessly. The characters have their foibles, but are believable for doing so, and watching Kate and Charlie pass each other like ships in the night is at times frustrating, but creates an epic journey. This is one of those rare stories that has it all and delivers on every count. It offers everything you hope from a novel: to laugh, to cry, to be uplifted and heartbroken. To manage one of these is good, but to manage them all is exceptional. (JC)