JOSIE LLOYD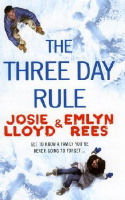 The Three Day Rule (2005)
The Thorne family head to a small island off the Cornish coast for a three-day Christmas break. As Elliot's mistress Kellie stays behind on a different island, he's getting ready to tell his wife Isabelle that he's leaving her after New Year. But Isabelle has a secret of her own and their daughter Taylor just can't seem to stay out of trouble.
Then there's his sister, Stephanie, who's having a hard time dealing with the fallout of a family tragedy. Kellie jumps on a boat with the charming Ben to take a look at the island - just as snow begins to fall. It seems fate will ensure that this family will be forced to stay together longer than the three-day rule. But will it tear them apart forever?

---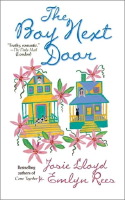 The Boy Next Door (2001)
This story is written from the alternating perspectives of both main characters, Fred and his girl next door Mickey. It details their lives from the early 1980s to 15 years later, when they are leading separate lives, having lost contact after the death of Fred's father.
Other than the people she sees through her flower shop, Mickey's social life revolves around her nine-year-old son, Joe. Single-handedly bringing up Joe, since Dan left her for his music, Mickey has given up any hope of finding love again. Fred is just weeks away from marrying his gorgeous girlfriend Rebecca when he runs into Mickey and starts rethinking his plans.(XT)

---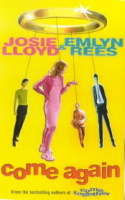 Come Again (2000)
In this sequel to Come Together, Jack and Amy are now happily loved up and about to get married. Their friends' love lives are not nearly as sorted. Susie wants to stop having mindless flings; H has a crush on a colleague; Matt has a crush on H; and Stringer is embarrassed that his reputation as a ladies' man is far from true. With the big hen and bucks night looming, anything could happen.
A very funny, well-written account told from the various viewpoints.

---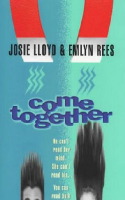 Come Together (1999)
This is the story of two London singles Jack, an artist, and Amy, an office temp, who connect after meeting at a party. Switching between his and her viewpoints, it outlines their first tentative steps towards becoming a couple - the lies they tell each other, their work hassles, what their friends think of the new relationship.
They are just about to head off on their first romantic holiday when Jack gets caught up with his nude model and Amy goes out with an old college flame.
This gives a very humorous insight into both sides of a fledging relationship. It was adapted into a 2002 TV movie.