JO BARRETT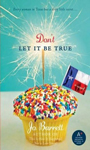 Don't Let It Be True (2009)
Texan oil heiress and philanthropist Kathleen King has two secrets - one she's broke and the other she hasn't even revealed to her long-term boyfriend, Dylan Grant. Then Dylan discovers he is also penniless when his father dies, having gambled away their last oil property in a poker game. Meanwhile his brother Wyatt has a Vegas mobster chasing him to pay up his debts. So Kat and Dylan scheme to win back the oil money through dirty tactics and enterprise.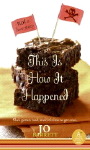 This is How It Happened (2008)
When Madeline's boyfriend of four years, Carlton, dumps her, she gets mad, then decides to get even. Not only has he stolen away her dreams of a wedding but he has also shut her out of the company she helped create. Madeline toys with the idea of killing him via arsenic brownies and carbon monoxide poisoning. But in the end she hires a hit man to carry out her plan of attack. The story alternates between this campaign and flashbacks to their relationship, which is slowly revealed to be not as perfect as she thought. This tale of heartbreak and sweet revenge surpassed expectations.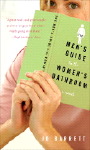 The Men's Guide to the Women's Bathroom (2007)
When Claire St John realises the women's bathroom is the place where she always gets the best advice, she decides to write a guide about them - like why women go in pairs and what really goes on behind closed doors. The newly divorced Claire has quit her New York law firm and moved back to Austin to dabble in writing. This seems to be the perfect project, as she begins dating the seemingly perfect guy, Jake. But then an ill-timed confession in a bathroom threatens to bring her good fortune to an end.

---
---