JESSICA FOX
Jessica Fox is the pen name of Ruth Saberton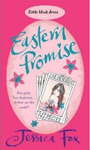 Eastern Promise (2009)
This is the second book in the Hen Night Prophecies. This time it's centred around Priya, whose prophecy is 'in love, mother knows best'. But for Priya, that can't possibly be right. She comes from an Indian family (it seems a lot like Jessminder's family in Bend it Like Beckham) and her mother would like nothing better than to see her settled down with a nice Indian boy - preferably one she has set her up with herself. With her sister, Neesh, getting married in Jaipur, Priya combines her bridesmaid duties with filming a documentary on an ashram that has been performing miracle cures. While her mother is trying to set her up with an Indian suitor, Priya appears to be falling under the spell of her ashram guide, Noah. But her news sense is perked when Noah keeps parts of the ashram out of bounds and the swami seems very reluctant to talk.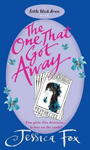 The One That Got Away (2009)
The first book in the Hen Night Prophecies which follows the fortunes of five women - bride Zoe and her friends Fern, Libby, Charlotte and Priya - who are each given their own puzzling prophecy by a fortune teller at a hen's night. First up is set designer Fern, who is told that she has already met The One but let him go. So she starts to track down her three boyfriends, college sweetheart Luke who is now a movie heart-throb; vet Matt who is now engaged; and Seb, the love rat who wants her back. It doesn't take a fortune teller to work out which guy she's going to end up with but this may still whet your appetite for the rest of the series.

---
Also by author:


Always the Bride



Unlucky in Love



Hard to Get

---