JENNIFER CLOSE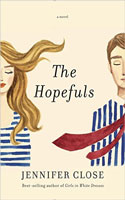 The Hopefuls (2016)
Magazine writer Beth feels right out of place after moving to Washington DC with her politically ambitious and super-smart husband, Matt. They soon befriend a hotshot White House staffer called Jimmy and his glamorous Texan wife, Ashleigh. They do everything together but the friendship becomes strained when Jimmy's star rises faster than Matt's. Set during the Obama presidency, this novel's release coincides with the current White House race between Hillary Clinton and Donald Trump. It really sets the scene well, giving you an intriguing glimpse into the dynamics of the young Washington crowd.

---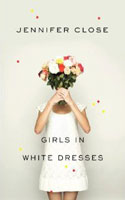 Girls in White Dresses (2011)
This book centres around a circle of friends, who are embracing becoming adults by moving city, going to college, starting new jobs, finding love, ending bad romances and seeing their friends getting married off. There's Isabella who follows her friend Mary to New York. She is working as an office assistant while Mary goes to law school. Then there's Lauren, who becomes a waitress as an in-between job and starts sleeping with the bartender as an in-between guy. She has a friend Ellen, who is known for only dating ugly boys. Then there's Abby who grew up in a family of hippies; Shannon whose guy loves politics more than her, and Kristi, who thinks one bridal shower just isn't enough. Don't open this book expecting the action to be centred around a series of weddings - it only occasionally touches on these occasions. Instead what you'll get is a series of quirky, well-written vignettes, rather than the more typical story arc.