INTERVIEW
September 2012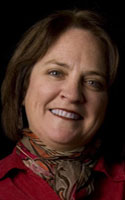 JEANNE MARTINET
Jeanne Martinet has recently released her debut novel Etiquette for the End of the World. She is also the author of several non-fiction titles including The Art of Mingling and has worked in publishing and as a freelance writer and editor. She lives in New York. (Interview by Swati Sharma)
1. What inspired you to write Etiquette for the End of the World?

I have written a lot of humorous "self-help" guides on various subjects having to do with social mores and etiquette (including one really successful one, The Art of Mingling), but I published one book in 2001 that was purely humor (Truer Than True Romance) and it turned out to be the most fun I ever had writing. So about two years ago I decided I really wanted to try my hand again at a humor book. I began to write what was supposed to be a very dark spoof on a self-help guide, which, in fact, I was going to call Etiquette for the End of the World. For background purposes I researched different apocalyptic theories, and in the process I became fascinated with how drawn so many people seem to be to the idea of an Armageddon of some kind. I started exploring the idea of End of the World as a metaphor for personal crises. That's when the persona I was using for the "author" of the spoof began to evolve, to take up more space in my imagination, and it became apparent I was really writing a novel. Almost against my will, to tell the truth. Eventually, the original advice-book spoof I had started was folded into the novel.

2. How many similar and different traits do you share with Tess?

One: I'm a columnist who likes to drink martinis. Two: I have trouble figuring out how to be happy. Three: I like to make people laugh. But Tess Eliot is much braver than I am.

3. What is your usual writing process?

Usually I procrastinate like crazy, to the point that I get really depressed and scared that I'm a fraud, then I finally start writing at 10 or 11pm, get totally engrossed and stay up writing like mad until dawn. I can't say I recommend this process.

4. How long did it take you to write this book?

This is always a hard question to answer, because of course, I didn't work on it non-stop. But from twinkle-in-the-brain conception to final copyedit: two years.

5. How did your book deal come about?

I am lucky to have a terrific agent, one of the best in the business, Liza Dawson. She really loved this book and she understood the importance of getting the book out fast - in time for the December 21, 2012 Mayan "end of the world" date. Fortunately, Inscribe Digital loved the book also and, like Liza, realized that there was a huge market for chick lit - one that many traditional print publishers weren't taking advantage of.

6. How did it feel to finally hold your book in your hands?

Well I admit it felt odd at first, since in the beginning only the digital version was available. So I was really holding my Kindle, and my book was on it. Of course it was still very satisfying. I have never before worked so hard on anything as this book. BUT when the first paperback copy arrived at my door - now that was really something! It felt like Christmas, but surreal. As if a whole two years of daydreams had somehow jumped out of my mind and crystalized into book form, magically.

7. Who's your favourite author?

Who can pick one favorite? Jane Austen, Charlotte Bronte, Philip K. Dick, Charles Dickens, Edith Wharton, Henry James, Dorothy Parker, Sylvia Plath, Nora Ephron, Mark Twain, Nick Hornby, Helen Fielding, Margaret Atwood, Margaret Mitchell - to name a few. And two authors who wrote an obscure series of books I read hundreds of times from age thirteen on, the first of which was Men are Like Streetcars: Sarah and Graeme Lorimer.

8. What do you know now that you wish you knew when you first started writing?

Most novelists will tell you it's really all about character, that if you draw the characters well, you can put them in a setting and they will begin to talk and move, and you can kind of just watch them and write it all down. I had always heard this, and I did find it to be true. But at least for me, the overall plotting was much harder. In the end what I found worked was creating the plot in a circular way, instead of a linear one. I would have saved myself a lot of time if I had understood this in the beginning. In other words, begin by summing up your novel in one sentence. Then expand it to a paragraph. Then take each sentence in that paragraph and expand that. And so on, until you have a five- to ten-page, detailed summary. It takes more initial discipline, but I think you end up going down fewer blind alleys that way.

9. What are you working on now?

Well, Etiquette for the End of the World has only just come out, so I am spending a lot of time doing publicity, to ensure this novel is well-launched. I do have the germ of a new novel in my head. However, even with my non-fiction, I tended to avoid talking about the book until the proposal was going out to publishers. Some kind of superstition, I guess.

10. Do you have any advice for aspiring novelists?

Pick a genre for your novel and then read everything you can in that genre, before you begin. Unless you are totally brilliant and you are writing literary fiction - and then, god help you.
---
---