J.D. BARRETT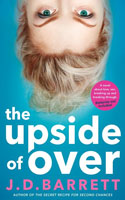 The Upside of Over (2018)
Olivia has been a TV newsreader for years and when her husband unexpectedly leaves, she sends him a drunken video message in the hope of luring him back. Only problem is the sexy tape ends up online and she loses her job. Heading to laidback Byron Bay to regroup, she ends up dog- and house-sitting for a sex toy businessman, fuelled by the fantasy confessions of other women.
Despite its interesting setting and issues raised around sexism and sexuality, this book and characters just didn't do it for me.

---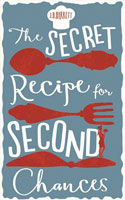 The Secret Recipe for Second Chances (2016)
When Lucy Muir's marriage to her cheating husband and fellow chef Leith falls apart, it also spells the end of their successful restaurant partnership. Lucy stumbles across a derelict building in Potts Point, Sydney, that appears to be an abandoned restaurant from the 1970s. Finding an old recipe book from its former chef Frankie, Lucy plans to turn the place into a pop-up restaurant, resurrecting the name Fortune. While Leigh is doing everything he can to bad-mouth her, it seems Frankie and his recipes might just save the day.
This book was totally different to what I expected – and pays homage to a classic film adaptation (which I won't reveal here so the storyline can take you by just as much surprise). Penned by a TV screenwriter, it's a very well-written and emotional story that will draw you in. It will be particularly appetising to foodie types with its tantalising cooking scenes and recipes throughout. Although the whodunit aspect was undercooked and the ending wasn't to my taste, it was overall a satisfying read.