JANET GOVER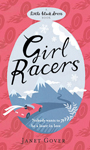 Girl Racers (2010)
Tough lawyer Alex Reilly is a tomboy at heart who loves her red Lotus sports car. Entering into the Snowy Mountains Car Rally goes against her rich girl pedigree and earns her mother's disapproval. But after lovingly restoring her dream car and engaging her support team, Alex is determined to win the race. When her navigator pulls out, it looks as if her dream will not become reality. That is, until Kier Thomas, an unrequited love from her childhood, appears unexpectedly. A sudden course of events sees Alex back in the race using Kier's gorgeous model friend Lyn Stanton as her navigator and with Kier urging her on from the sidelines. The arrival of Kier sets Alex on an emotional race that she isn't so determined to win. Can she forgive the boy she fell for all those years ago when he's already let her down once? The story is beautifully set around the Snowy Mountains in New South Wales and Gover delivers a fun and feisty story where we get to know not only Alex and Kier but also learn there is more to picture-perfect Lyn than meets the eye when she falls for the older Paul, the Alfa car driver. In the end the race is on for love but who is going to win and will everyone's hearts and cars remain in one piece? (LF)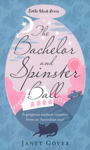 The Bachelor and Spinster Ball (2009)
Bec has returned from the big city to the outback town of Farwell Creek after her best friend, Hailey, loses her parents in a car crash. Her other best friend, Nick, no longer seems to have any romantic feelings towards her - he doesn't think he's got anything to offer now his family has lost the farm. And something is clearly upsetting her mother as relations between the pair have hit rock bottom. When the teacher's cottage burns down, Bec decides to fundraise for a fire truck by holding a B&S Ball, where country folk from all around come together for a dance under the stars, lots of booze and sleep out in a paddock. When construction worker Gordo takes Bec under his wing, showing her around all the balls in his hotted-up ute, it seems as if she and Nick will drift even further apart. This is an easy read that will give you a glimpse into the small-town camaraderie of the Australian outback without having to leave your armchair.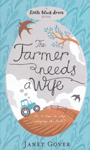 The Farmer Needs a Wife (2009)
Magazine editor Helen Woodley is about to take Australian Life weekly and is pinning her hopes on a new series about bachelor farmers looking for love. Soon the replies from lovelorn men of the land come flooding in. There's Greg, who has had to take over the cane fields from his sick father but would prefer to be crafting jewellery. Cattleman Peter thinks the girl showing up on the mail plane is here to be a nanny to his two children. Winemaker Leigh is after a good man after her fiance dumped her. And horse breeder Matt is unaware that his daughter sent in his profile - but Helen may well keep him to herself. For those dreaming of hooking up with a rugged Australian bushman, read on for warnings about getting lost in the outback, raging bushfires and facing wild animals. A cute, easy read with perhaps just a little too much corn.

---
---