JANE SIGALOFF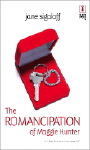 The Romancipation of Maggie Hunter (2007)
Maggie Hunter found out that her boyfriend was cheating on her immediately before he died in an accident. Fast forward a few years and Maggie is dating the perfect boyfriend, Max French. Max asks Maggie to move in with him and she is hesitant to give up her freedom. Meanwhile, Maggie's best friend, Eloise, is dating commitment-phobic Jake. Both friends are confused about their current relationships and can't help but notice how perfect their best friend's boyfriends are. Could they possibly exchange boyfriends? The author wrote a cute story but it could have been 100 pages less. (AO)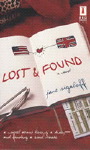 Lost & Found (2003)
High-flying lawyer Sam Washington is on a flight back to London when she realises she's left her diary in a New York hotel room. As she fends off the unwanted advances of her firm's senior partner, she worries that not only could someone read her inner thoughts but there's a secret in there about her best friend EJ that the tabloids would love. When TV producer Ben Fisher turns up on her doorstep with her diary, she's suspicious that he's read it - after all he seems to know a lot about her. Does he want to get close to her because he's become smitten or does he want to reveal her embarrassing secrets?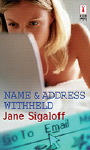 Name & Address Withheld (2002)
aka Confessions of an Agony Aunt
Lizzie Ford is a high-profile advice columnist for a magazine and radio show. She meets advertising man Matt Baker at a work function - and they hit it off. But the problem is that Matt is stuck in an unhappy marriage to workaholic Rachel - but doesn't reveal this to his new girlfriend. One day while sick in bed, Rachel writes to Lizzie for advice about whether her husband is having an affair, using the pseudonym Name & Address Withheld. How long will it take Lizzie to work out she is the other woman?

---
Also by author:


Technical Hitch



Like Mother, Like Daughter

---