JANE COSTELLO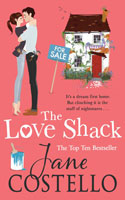 The Love Shack (2015)
Dan and Gemma have found their perfect house – Pebble Cottage – but they don't have quite enough money to buy it. So reluctantly they move back in with his mother Belinda – a quirky feminist author - to save some more cash. As the prospect of owning their dream home moves infuriatingly further from reach, Dan and Gemma feel the strain of living under someone else's roof – squeaky bed and all. Written with alternating chapters from the viewpoints of Dan and Gemma, this entertaining story exposes the modern struggle for young couples to get on the property ladder. Will their relationship survive – particularly when a blast from Gemma's past re-emerges?

---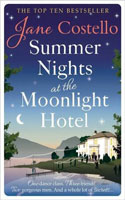 Summer Nights at the Moonlight Hotel (2016)
School teacher Lauren and her friends – florist Cate and mountain hike guide Emily - sign up for salsa classes at The Moonlight Hotel. The historic Lakes District building is where her father used to be general manager, so Lauren has a special affinity with the place and isn't too happy to find out it's to undergo extensive renovations. Meanwhile, Lauren's infatuation with fellow teacher Edwin continues, with a new development proving promising. Cate partners up with the gorgeous Will but has to deal with a vengeful ex while Emily steps out with the hotel's new owner, Joe. With plenty of surprises along the way, this is a super enjoyable book with an awesome cast of characters, led by Lauren who gets herself into all sorts of awkward situations. A delightful, funny and heartfelt read, it's my favourite book from this author to date.

---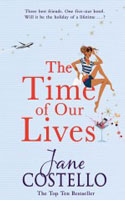 The Time of Our Lives (2014)
Meet Imogen, a stressed-out single mum, who works too hard and is in desperate need of a holiday. Her last one, six years ago, wasn't the best so when her best friend wins a luxury holiday in Barcelona - complete with VIP treatment - Imogen and her friends are more than thrilled. But from the flight down to the hotel, it is obvious that things will not be going to plan - with hilarious and heart-stopping results. Will Imogen, Meredith and Nicola finally get their dream holiday or will everything possible get in the way of what is supposed to be the holiday of a lifetime? From the start, this story has Jane's trademark humour and will have you laughing out loud. It's not my personal favourite out of her books but that doesn't mean it isn't great. It's funny, sweet and a definite page-turner. (AS)

---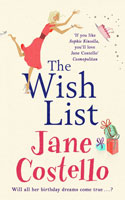 The Wish List (2013)
Emma Reiss is nearing her thirties. She's single and writes for a beloved children's show despite the fact that she hates children, all of them. One day Emma finds a list scribbled on a crumpled piece of paper which she wrote with her friends 15 years ago. Going through the list, Emma realises that she hasn't done a single thing on it. It's a wake-call for Emma and though her sister thinks that she must be crazy to take this list seriously, she vows to achieve the list before her thirtieth birthday. So what if it includes having a one-night stand with a truly gorgeous man who happens to be her new neighbour? The clock is ticking and Emma is running out of time and money. Though the book started bit slow, it picked up the pace after a couple of chapters and once the ride started you don't want it to end. It's funny, confusing, twisted and brilliant. I love Emma, it's so easy to relate to her and I am sure you will love her too. (SS)

---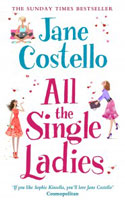 All the Single Ladies (2012)
Samantha Brooks' boyfriend Jamie has decided after a lovely six years he is breaking up with her to move to South America. She is heartbroken and cannot believe it. But then again they met on a retreat and he is a free spirit at heart, not the person he has become with her working a traditional job in the city. But Sam is not willing to give up on them. So with the help of her friends Ellie and Jen they hatch a plan to get him back. But is it meant to be? A great tale of seeing what your life has been and what it could be. (CG)

---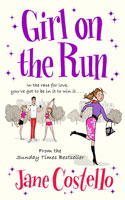 Girl on the Run (2011)
Abby Rogers has never cared much for fitness or dieting so when her best friend, Jess, tries to set her up with the captain of the running club, Abby is surprised to think that maybe she'll fancy running as much as she fancies Oliver. However, after her first session consists of her almost collapsing and making a fool of herself, she vows never to go back - Oliver or no Oliver. But, fate won't have it. When Abby's star employee, Heidi, makes a devastating announcement, Abby finds herself back at the running club and training for a half marathon. She also finds herself falling harder and harder for a man she shouldn't be falling for at all, despite simultaneously lusting after Oliver. First off, the other guy is in a long-term relationship and secondly, she almost killed him - which didn't get their friendship off on the right foot from day one. Will Abby be able to get the man of her dreams before it's too late? And will she be able to keep her promise to run the half marathon without passing out during it? While the core focus of the story is running and getting fit, there are also many other elements creatively woven in throughout. It's a story about temptation and romance, about finding your passion and sticking to your goals, it's about believing in yourself and doing what you know is right no matter what the consequences may be. Abby is a character of strength and integrity who despite her flaws is able to make the reader want to know her personally. By the end of the story, Abby is someone you wish you had as a friend, which is probably one of the best compliments you can give a character in a novel. (AS)

---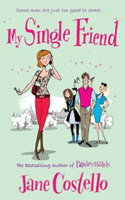 My Single Friend (2010)
Lucy decides to makeover her best friend Henry, one of those perennial nice guys who works in an admirable job but just never seems to get the girl. Who knew that under his scruffy, unfashionable exterior was a red-hot hunk? Not Lucy it seems. Her own love life isn't going particularly well, as she seems to have a habit of injuring her dates amid telling them embellished details about her life. Just as Henry's flirtation master classes really start paying dividends, Lucy realises she's fallen for him. Meanwhile on the work front, it seems someone is out to sabotage one of Lucy's PR campaigns. This is a really enjoyable romantic comedy - you will be able to guess the ending but not how the story gets there.

---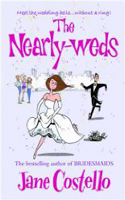 The Nearly-weds (2009)
Bride Zoe is left heartbroken when her groom Jason isn't waiting at the altar for her. So she leaves Liverpool for a nannying job in the United States, where she is employed by widower Ryan to look after his two kids, Ruby and Samuel. She soon wins over the children, befriends some other English nannies, including boisterous Trudie, hippie Amber and posh Felicity, but moody and neglectful Ryan is a much harder nut to crack. Will this new life in Boston help her forget Jason? Another charming tale from Costello with the humiliation-prone heroine torn between two commitment-wary men.

---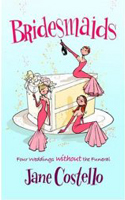 Bridesmaids (2008)
Newspaper journalist Evie has never been in love. She's about to stand by her best friend Grace's side as bridesmaid (the first of several stints as bridesmaid), when she runs into the most gorgeous stranger. Embarrassed when her chicken fillet boob-enhancers pop out in front of him, she later discovers Jack is the date of her self-obsessed friend, the vile Valentina. But maybe he's just the man to end Evie's run of dating men only for a few months. Or will Evie always be the bridesmaid and never the bride? A very promising debut with lots of laugh-out-loud moments.