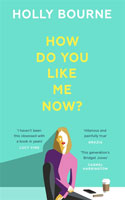 How Do You Like Me Now? - Holly Bourne (2018)
As a bestselling author of a book that inspired a generation of twenty-something women to make the most of their lives, Tori Bailey is an example to other women. But now in her thirties, Tori's life isn't as rosy as people imagine. Not only has her boyfriend of six years not proposed, he doesn't even seem to be interested in her anymore, and her publishers are hankering for a new book. Throw in the fact that all of her friends are getting married and having children, and Tori is beginning to question if it'll ever happen for her.
YA superstar Holly Bourne's debut in contemporary fiction has a very meaningful core and addresses perfectly the minefield of being in your thirties and the pressure to have it all. At times, the narrative is unsettling and at its centre is a very challenging relationship, and though Tori may be a somewhat difficult figure to like, she brilliantly demonstrates the conflict of her situation.
There are laughs along the way, not least in the character of Dee, Tori's best friend, but romance here is problematised as part of the central storyline, so don't expect an epic love story. Whilst I appreciate that the novel does something different and we have a very unique coming-of-age for the female character, for me the story lacked impetus. Similarly, I found the storyline somewhat strung out and the finale slightly underwhelming, but this is certainly a novel that does things its own way and offers an alternative narrative that is frank and unflinching. (JC)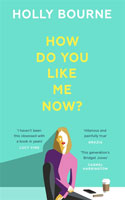 How Do You Like Me Now?, the first adult novel by young adult author Holly Bourne, is about a best-selling author who has been living a lie. The summary says: "'Turning thirty is like playing musical chairs. The music stops, and everyone just marries whoever they happen to be sitting on.'
There's no doubt that Tori is winning the game of life. She's inspired millions of women to stick two fingers up at convention with her bestselling memoir, and she has the perfect relationship to boot.
Everyone around her is getting married and having babies, but her long-term boyfriend won't even talk about getting engaged. And when her best friend Dee - her plus one, the only person who understands the madness - falls in love, suddenly Tori's in terrifying danger of being left behind.
When the world tells you to be one thing and turning thirty brings with it a loud ticking clock, it takes courage to walk your own path. It's time for Tori to practice what she's preached, but the question is: is she brave enough?" How Do You Like Me Now? is out in June 2018.