HOLLY WAINWRIGHT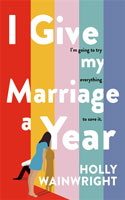 I Give My Marriage a Year (2020)
After 14 years together, teacher Lou isn't sure whether she wants to continue in her marriage to tradie and aspiring musician Joe. After writing in her journal that she will give her marriage a year, she undertakes a new challenge each month to test their commitment, such as having daily sex or seeing a counsellor.
This is a painfully raw account of a couple on the brink of separation, told from both sides. One of the book's strengths, as readers delve further into what has caused their marriage to erode, is that both parties have been wronged as well as carry some blame.

---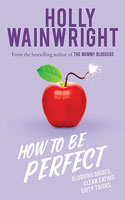 How to be Perfect (2018)
Bouncing back from her disgrace at the blogging night of nights (detailed in the first book The Mummy Bloggers), Elle is holed up at her tycoon boyfriend Ben's property, promoting a wholesome lifestyle for "goddesses". One of her devotees is nurse Frances, who wants to get her body back after having a baby and is desperate to attend one of Elle's expensive retreats.
Meanwhile Abi is due to marry her girlfriend Grace at New Year's but her attention is being diverted by her daughter's rising Youtube status and the fact that Adrian - her ex and Elle's husband - is still mooching around.
This sequel continues its light-hearted dig at bloggers, particularly the way Elle falsely constructs her picture-perfect life as a wellness guru. It's a highly entertaining read and let's hope we haven't seen the last of Elle and gang just yet.

---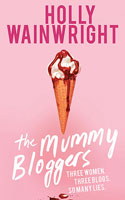 The Mummy Bloggers (2017)
Three mummy bloggers are vying for an prestigious blogging award. Elle is an aspirational blogger, showcasing her immaculate home, fashion-plate children and enviable gym-honed physique. Abi considers herself a revolutionary, writing about her alternative lifestyle for her followers known as Green Divas. And Leisel blogs about being a time-strapped working mum, who doesn't think parenthood is all roses. With their eye on the blogging award and its cash rewards, the trio are determined to boost their engagement and public profile – even if it takes dubious means.
This is a thoroughly entertaining account of the often crazy world of bloggers – the competition and one-upmanship of the women who expose (or reinvent) their private life for clicks. With trolls, rivalry and personal relationships on the line, it shows that blogging is a battlefield.