HILARY BOYD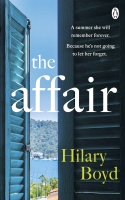 The Affair (2021)
Sixty-something Connie is a tour guide but her husband Devan would really like her to join him in retirement. However she still loves her job and her European jaunts. And Devan has become rather depressed since he stopped being a doctor.
During a tour to Lake Como, Connie meets Jared, who is about 10 years younger than her, and gets caught up in a fling. But when she goes to end the affair, Jared has different ideas.
This is a cautionary tale about a stale marriage and a suffocating obsession, about choices and consequences. The depiction of a long-term marriage was well observed but I found the overall pace of the narrative to be rather slow at times.

---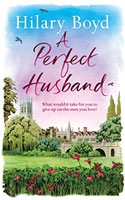 A Perfect Husband (2017)
Lily has no idea that her charismatic husband, Freddy, is a chronic gambler. With every spin of the roulette wheel, he digs himself a bigger hole until he ends up losing everything. Penniless, Lily heads to Oxford to stay with her sister, whose son is battling his own addiction to drugs. Will Freddy be able to overcome his demons and win Lily back – and can she ever trust him again?
The story is told from the viewpoints of both Lily and Freddy. I preferred the narrative revealing Freddy's desperation and weaknesses to the one of the wife who has been deceived. Overall, it's a decent read although the pace was a bit slow in parts.

---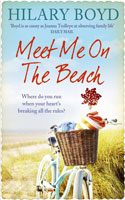 Meet Me on the Beach (2015)
For the past few years, Karen Stewart has had to put up with her husband Harry's alcohol problem and when he dies from a heart attack, she can't help but wonder if she could have done more to help him. Support comes from the most unexpected of sources in the form of local reverend, William Haskell. And Karen finds herself struggling to control her feelings for this married father of one.
Once again Boyd strikes at the moral heart of a relationship dilemma and draws her readers into the thorny debates. Hers are never safe and uncomplicated novels, however at times the route in this one was overcomplicated, not least in the situation between Will and Karen. Their relationship too proved a bit problematic, adultery aside, the issue was more about trying to understand the logic behind their decisions and to get a grasp on Will. And this made it hard to engage with their story with full emotion, although it's impossible not to do so with the epilogue. Stepdaughter Sophie and late husband Harry felt more like caricatures than characters despite both having potential to add significantly to the story, and friend Mike was something of a red herring. Nonetheless Hilary Boyd continues to deliver interesting and unexpected stories and I always look forward to seeing what she does next. (JC)

---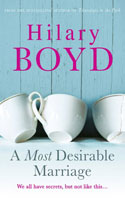 A Most Desirable Marriage (2014)
Married for over 30 years, Jo is looking forward to husband Lawrence's impending retirement and the chance to spend even more time together. But Lawrence hasn't been himself, and Jo learns the devastating truth: he's been having an affair - but it's not just the matter of an affair but who he's been involved with that throws Jo. And suddenly their beautiful, safe marriage comes crashing down around her. Jo sees no point in fighting Lawrence's decision to leave her and tries to move forward with her own life but it seems love built over a lifetime cannot be easily dismantled.
Once again Boyd hits on wonderfully rich and interesting ideas as she continues to look at later life. The premise of the story - an extramarital affair - may seem old-hat but Boyd gives it a twist that really injects new life and meaning into the issue. I wasn't entirely convinced by the direction the story took in the second half of the novel, or the satisfactoriness of the ending but the whole situation is an interesting one. There were a couple of other affectations that disrupted things for me as well, the lesser one being a tendency to often refer to one of the characters as 'the American', the larger one being a story about Jo's mother and father which is literally shoehorned into a couple of pages. Given the content of this history it deserved a much fuller examination, and it was really strange that it was included only to be rushed over so quickly and forgotten about again. These aside, Boyd certainly offers an engaging and alternative reading experience. (JC)

---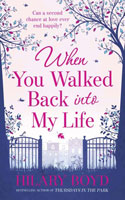 When You Walked Back Into My Life (2013)
After eight years together, Flora's boyfriend Fin suddenly leaves without explanation or goodbye and Flora is forced to move on. Now her days are filled with her job, looking after the elderly Dorothea. But just as suddenly as he left, Fin returns with new promises for Flora. And despite her sister's reluctance and her own concerns, Flora still has feelings for Fin and decides to make a second go of it. She just hopes this time he sticks around. With this her third book, Hilary Boyd is fast proving to be a really talented and unique writer. As well as the drama of Flora and Fin's relationship, the book also touches on care of the elderly and abuse.
Although I would have liked more from this subplot, it was refreshing for the novel to explore this difficult subject matter and Boyd's novels always offer something challenging and different. Whilst Boyd continues to write a more mature novel and characters, this book felt younger than her two previous books and I think would appeal across a wider age group. Perhaps a nice place to start for anyone new to Hilary Boyd and Boyd is certainly an author that's worth a read. (JC)

---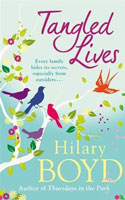 Tangled Lives (2012)
At age 18, Annie Delancey gave up a son for adoption. Thirty-five years later, she is happily married to Richard, with whom she has three grown-up children, Ed, Marsha and Lucy, and has never heard of the child she gave away. Then one morning she receives a letter from Kent Social Services advising her that her son, Daniel Gray, would like to meet her. The letter stirs old memories of her baby son and the incredible love she had felt for him in the short time they shared before his adoption, and Annie is eager to meet Daniel. After a successful first meeting the two continue to build a relationship, but as they grow closer and Annie takes an increasing joy and interest in Daniel, her family struggles to accept the new relationship and cracks begin appearing in her family unit. As Daniel is brought deeper into Annie's family, it seems that Annie is about to lose either her family or her long-lost son.
This is a serious and mature read that puts the spotlight on the issues of family acceptance and loyalty. Although some elements of the plot felt a bit undeveloped, the main premise of the story - the impact of Daniel's arrival on the dynamics of the Delancey family - was engaging and interesting. (JC)

---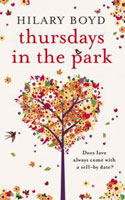 Thursdays in the Park (2011)
After 22 years of marriage, Jeanie's husband George suddenly ups and leaves the marital bed without explanation, moving into the spare room and ending any physical relationship between the couple. The next morning he continues as if nothing's happened and despite Jeanie's probing, he won't give her any answers. Ten years on, Jeanie finds herself trapped in a loveless marriage with a husband with whom she is becoming ever more disconnected. She finds solace in her business and the time she spends with her granddaughter on their trips to the local park and it is here that she first meets Ray, spending time with his grandson Dylan. Ray and Jeanie begin to chat and continue to develop their friendship with their Thursday trips to the park. At home, with Jeanie's 60th birthday approaching, George proposes to sell their house in London and move to the country, trying to convince Jeanie it's what she wants and that it's best for her, even convincing their daughter Chanty that it's right for them both. But Jeanie feels far from settling down into retirement and Ray is offering her the possibility to experience love again. Can she give up her loveless marriage to George for another chance at love with Ray? When George finally reveals the truth behind his estrangement from her bed, Jeanie finds herself having to rethink her options.
Some of the issues in this novel are quite dark and difficult, and the book seems most suited to an older readership, but Hilary Boyd creates a poignant portrait of a stale marriage and the ties that bind couples together. (JC)