GENEVIEVE GANNON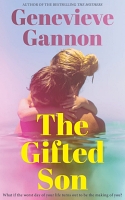 The Gifted Son (2023)
Jamie is a star student from a privileged family, vice captain of his private school and on track for a law career. But during muck-up day to mark the end of his schooling, his future is left hanging in the balance after being struck by a coward's punch.
His mother Lillian spends her days at his hospital bedside, his father John is distracted by his business woes, and his friends Jez and Mark, who were with him at the time of the incident, are feeling guilty.
This true-to-life story is told from the perspectives of several characters and focused more than I expected on the boys, rather than the mother (not that that was a bad thing). It's a captivating tale of recovery, hope and facing up to consequences.

---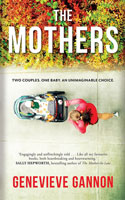 The Mothers (2020)
Forty-something Grace and her journalist husband Dan are still trying to have a baby after numerous unsuccessful IVF attempts. Priya is about to embark on the IVF journey with her husband, Nick, but she is having some doubts as she suspects he might be up to his old cheating tricks.
A mix-up at the fertility clinic sees one woman's embryo implanted in the other by mistake and this results in a heart-breaking court battle to determine custody of the baby.
This compelling story questions who has the most rights to raise a child - the biological mother or the birth mother, making it a fantastic book club choice. My suggestion is to, like me, not read the official blurb before you start because it is better to be kept in the dark about which mother gives birth.

---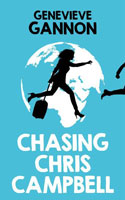 Chasing Chris Campbell (2015)
Violet has been on a strict budget ever since she and her insurance salesman boyfriend, Michael, started saving up for a house. She even switched from her university research assistant role to an unfulfilling job with a cosmetics company to make more cash. When Michael splurges on a motorbike without telling her, she decides she's had enough.
Bumping into an old crush again in the form of hospitality worker and part-time musician Chris Campbell, Violet soon finds herself throwing caution to the wind and buying herself a one-way ticket to Hong Kong to visit Chris. But with Chris being a restless soul, what follows is a series of adventures as Violet follows his trail through Asia armed with bountiful supplies of hand sanitiser.
This is an enjoyable story about a girl breaking out of her mundane existence to discover adventure - and possibly love. The travel aspects were engaging, and it was easy to vicariously live through her experiences.

---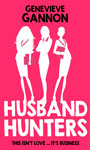 Husband Hunters (2014)
Three single friends in their mid-30s have decided to give up on love and instead embark on finding a husband in a more business-like manner. They figure out they should approach dating as they do their career - using their heads more than their hearts - and look to recruit someone who fits their criteria as a suitable life partner.
All three have been unlucky in love lately. Relationship counsellor Clementine was shocked to discover her boyfriend, Jason, was already married. Engineer Daniela is sick of being treated like one of the boys, and would love to take her friendship much further with colleague James. And model-turned-PR-guru Annabel has just got out of a toxic relationship and wants to find her Prince Charming - with the emphasis on well-mannered and charming. So any guy single, working and open to a long-term relationship is in their sights.
Debut author Gannon has a pleasant, easy-to-read writing style. With plenty of humour and anecdotes from the dating trenches, she has created a light-hearted story with lots of speedbumps, leaving you to wonder if the trio will fulfil their mission.