GEMMA TOWNLEY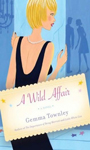 A Wild Affair (2009)
Taking off where The Importance of Being Married left us, Jessica's fake wedding to Anthony Milton is called off when she discovers that she is actually in love with Max Wainwright. Jessica is now in the stages of preparing her wedding to Max when she starts to get cold feet after Max has been having secret meetings, cancelling dates and depositing money into an account for another woman. The last straw for Jessica is when after a cellphone switch, Jessica answers Max's phone to find the "other woman" on the other end. When Jessica realises that things are definitely not what they seem, with the help of her friends Helen, Giles, Ivana and Sean, can she save her marriage to Max or has she dug herself into a hole too deep? This is a fun story that lends us the moral "that everything is not what it seems, and sometimes what you see on the surface is nowhere near the truth". (PP)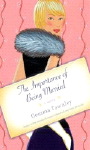 The Importance of Being Married (2008)
The first in a trilogy, Jessica Wild befriends Grace, one of the residents at her grandmother's retirement village. To keep Grace happy she entertains her with stories about a fictional boyfriend, her gorgeous boss Anthony Milton. She even starts wearing a shiny engagement ring and "elopes" when the wedding date nears. Then Grace dies, leaving her multi-million-pound inheritance to her in the name of Mrs Jessica Milton. So now, to score the fortune, Jess needs to start dating her boss - and get him to marry her - all within 50 days. With the help of her flatmate Helen and Russian escort Ivana, Jessica transforms into a wilder, sexier woman who cares more about having fun than her advertising job. And while it seems that Anthony's head is being turned, his business partner Max is not impressed. This story about a woman who decides to marry for money - not love - is a fun read if you are willing to surrender to the farcical plot.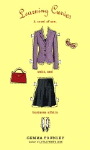 Learning Curves: A Novel of Sex, Suits and Business Affairs (2006)
Recently separated from her eco-warrior boyfriend, environmental activist Jennifer Bell gets caught up in a feud between her divorced parents who are rival business consultants. Her mother Harriet, convinced her ex-husband George's firm is involved in shonky construction deals in post-tsunami Indonesia, talks Jennifer into infiltrating his firm by doing her MBA at Bell Consulting. Thinking she'll hate the corporate world, Jennifer is surprised to discover she has an aptitude for the business course and also falls for guest lecturer, Daniel Peterson. She begins to realise there's two sides to every story - in this case which side should she believe?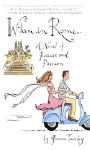 When in Rome (2004)
Georgie may be happy with her dependable accountant boyfriend David but she still daydreams about bumping into her cad of an ex, Mike, looking gorgeous while on the arm of Brad Pitt. The record company exec was last seen leaving her two years ago, on the arm of an unidentified skinny blonde. Then one day, unfortunately while bedraggled and carrying a curtain rod, Georgie does bump into Mike, and he begins wooing her. When he invites her away for a weekend getaway to Rome, Georgie is torn - this is where David always planned to take her for an Audrey Hepburn-inspired Roman Holiday. But since he never has, Georgie decides to go with Mike - even though David has warned her to keep away from him. But things get complicated when she spies David at the airport and Mike is too caught up in his business dealings to see the sights.

---
Also by author:


An Ideal Wife



Little White Lies



The Hopeless Romantic's Handbook
---