FRAN CUSWORTH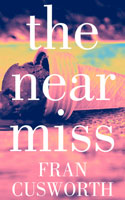 The Near Miss (2015)
When a young child is nearly hit by a car, the incident brings together three strangers – Grace, the child's mother who is married to a backyard inventor; Melody, a hippie single mum; and Eddy, an insecure risk analyst. Because of a subsequent meeting, their lives spin off in totally unexpected directions. This is a well-plotted, thoroughly entertaining story. All the characters were refreshing and faced their own interesting challenges. Recommend that you don't miss this!

---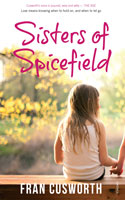 Sisters of Spicefield (2013)
Zoo vet Jessica once made a decision to help out a couple wanting to have a child together. Now, seven years later, she finds out that the new girl at her children's school, Mia, is the result of her leftover embryo. Jessica is still reeling from the death of her young son, Eeeny, and even two years later can't bear to pack away his bedroom. With her husband, Matt, never wanting to know what happened to the embryo, Jessica is torn as she realises Mia needs her help. But having already lost a child, can she bear opening her heart to another? This is an emotionally tender story with a fascinating premise. The side story of her sister Abby, who runs an orphanage in Thailand, adds another dimension about what happens to the children no one wants. Well worth a read.

---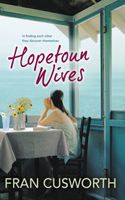 Hopetoun Wives (2009)
Three women move with their families to Hopetoun, a remote town in Western Australia, as a new nickel mine gets underway. Melbourne nightclub manager Jasmine has turned down her dream hotel job to go west with her husband Tom, the recruitment supervisor, but hopes the slower pace of living will enable her to fall pregnant. Corporate wife and mother Miranda has packed up her London life to follow her husband Mark, the boss of the new mine. She hopes that this new start will enable her to find something useful to do. And Brigid is fleeing the oppressive heat of the Pilbara, in WA's north, to give her kids the chance to live with their father, Jack, instead of only seeing the fly-in, fly-out worker every three weeks. She is hoping that his huge wage will tame the monster credit card debt built up by his big spending habits. The women are among about 400 new families arriving in the town, under the unwelcoming watch of the long-term locals. They take over the local cafe, naming it Boomtown Cafe and witness the effects the resources boom has on this small town - and their own relationships. This scores an extra point for bringing the story to Chicklit Club's home State.

---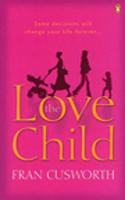 The Love Child (2006)
Ana is single, childless and working towards being the senior columnist at her Melbourne newspaper. Meanwhile her friend Serena has given up the geology career she loves to stay at home with her two children. One day their friend Priya leaves her son with Serena while she and her husband visit a real estate agent. But they never come back to collect him - instead dying in a car accident which leaves young Finn an orphan. With her husband Dave working all the time, Serena doesn't believe she can cope with any more kids. But then Priya's lawyer shocks them all by announcing that Ana was nominated as Finn's guardian.