FIONA PALMER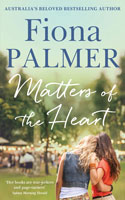 Matters of the Heart (2019)
This contemporary retelling of Pride and Prejudice is set in an Australian farming community. Lizzy Bennet loves working the land but times are tough and she is desperately trying to keep the family farm afloat. When Charles Bingley buys the neighbouring property, her sister Jane – who runs a childcare centre - immediately catches his eye. Too bad his haughty friend Will Darcy isn't so keen on the match.
Even if you have never read Jane Austen's classic novel, readers can enjoy this rural romance with a determined and capable heroine and an insight into farming life. Palmer offers a fresh take on these familiar characters and puts enough unique touches into her story to make it an interesting read even for those who know Pride and Prejudice back to front and inside out. But compared to the original, the chemistry between Lizzy and Will wasn't as palpable nor were Mrs Bennet or Mr Collins as delightfully ridiculous.

---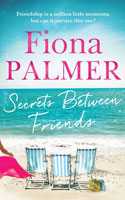 Secrets Between Friends (2017)
This is the story of four long-term friends who, as they've traversed the stages of life, have become distant. All of that changes when they decide to go on a cruise out of Fremantle over a long weekend. Jess is a single parent to Oliver; Peter lives with Ricki and plans to marry her but she has her eyes on exotic, distant shores; and Abbie is alone after her boyfriend leaves her.
It becomes quickly apparent that they are all keeping secrets from each other. And, of course, these secrets get revealed and test the boundaries of their friendships. But through a series of unexpected and sad events, they remember why they love each other. This is a heartwarming and moving novel about the friendships we make and keep. A really enjoyable read. (LF)

---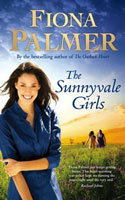 The Sunnyvale Girls (2014)
Three generations of Stewart women, grandmother Maggie, her daughter Toni and granddaughter Felicity (Flick), run Sunnyvale, an isolated farm in Western Australia. Toni never married and had Flick as a result of a brief liaison and shuns intimacy, preferring the hard yakka needed on the farm.
Flick loves the farm as both her mother and grandmother do, and has no desire to leave. A chance encounter upon some old love letters to her grandmother changes their lives as they know it. Maggie had a love affair with an Italian prisoner-of-war who came to stay on the farm when she was a young woman. These letters cause Toni and Flick to question all that they've known and chase a dream across the world to Italy. (LF)

---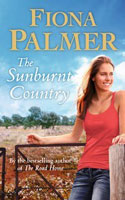 The Sunburnt Country (2013)
Jonelle Baxter is one tough country chick. She's born and bred on the land and is the local mechanic in the town of Bundara. It is suffering from the effects of drought and farms and businesses alike are struggling.
Cityslicker Daniel Tyler, now local bank manager, is temporarily assigned to the town to sort out the bank's affairs, or in other words, resume properties that are not making good on their mortgages. He's immediately disliked but slowly works his way into the hearts of the locals.
Jonelle is more difficult to convince. Will her love of the land deny her the greatest love of all in handsome Daniel? A story about the hardships of country life and the resilience of those who live and love amongst it. (LF)

---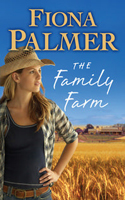 The Family Farm (2009)
Izzy Simpson drives a Holden ute, is most comfortable wearing jeans and a singlet, her best friend is a kelpie dog called Tom and her hands are rough with calluses. The story picks up as Izzy is returning to Gumlea, her family's sheep and wheat farm in Pingaring, in south-west Western Australia, after working for the past two years as a farmhand over east.
She has always dreamt of running her family farm but she has to convince her father Bill, who doesn't believe that type of work is for women. He is especially protective after losing his oldest daughter Claire in a farm accident. When Bill is burnt in a header fire, he leaves the boy-next-door Will in charge - the guy Izzy still hasn't forgiven for upsetting Claire before her death.
Amid the romance, Izzy's fight to be taken seriously offers an insight into the heart of Australian farming - from the long hot hours at harvest time and rescuing stranded rams in torrential rain, to sharing beers at the pub below a gum tree and the community spirit which rallies when one of their own is down.