FIONA HIGGINS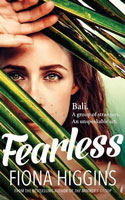 Fearless (2016)
Six strangers gather in Bali for a week-long personal development retreat about facing their fears. There's Janelle, an Australian whose fear of flying is holding her back; Henry, a British birdwatcher who hates public speaking; Annie, an American widow who has a phobia about snakes; Remy, a Frenchman who has never been up the Eiffel Tower because he is scared of heights; Lorenzo, an Italian photographer whose wife has signed him up in her bid to have a baby; and finally Cara – a character from previous novel The Mothers' Group – who has isolated herself in Bali for the past few years. As the group bond and confront their issues, an incident occurs that forces them all to show their tenacity and courage. With diverse characters, a vivid setting and a powerful plot, this is a superbly crafted, captivating story. Maybe just don't read it before a trip to the Indonesian holiday spot though.

---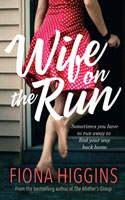 Wife on the Run (2014)
After Paula's teen daughter, Caitlin, is tagged in an offensive Facebook post and her husband Hamish's own online misdemeanours are uncovered, she ups the kids from school and takes off on a caravan trip across Australia, with her spritely father Sid along for the ride. Her aim is to get back to the simpler things in life and reconnect as a family while she works out if she can ever forgive Hamish. Soon a charming Brazilian backpacker, Marcelo, joins their party and Paula finds she may not want to return home to her husband at all. Told from both Paula and Hamish's viewpoints, this was a really entertaining - and somewhat confronting - story with plenty of turns along the way to keep readers interested. With great characters, captivating scenery and thought-provoking issues, it may surprise you.

---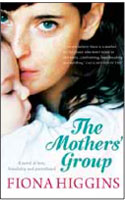 The Mothers' Group (2012)
Six diverse women are drawn together through their post-natal group. Ginie is a no-nonsense lawyer who is hiring a nanny and heading straight back to work. Made is a young Balinese woman who has come to Australia with her older husband and has to raise her son without the support of her family and village. Miranda is finding it difficult dealing with her stepson, a disruptive toddler, and finds wine o'clock is creeping forward every day. Suzie's partner left her during her pregnancy but when she meets Bill, she's hoping she may not have to raise her daughter alone. Pippa's birthing experience has left her with lingering health problems but she's too embarrassed to share what's wrong. And Cara is the peacemaker of the group who runs into a former lover. This is an engrossing story which slowly reveals each character's multi-layered backgrounds, before leading to an incident that shatters them all.