FIONA COLLINS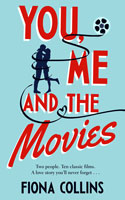 You, Me and Movies (2019)
Arden is still feeling rather flat after emerging from a difficult marriage. One evening, while visiting a friend in hospital, she discovers her former lover, Mac, in the same ward. He was the charismatic film studies lecturer at the university where Arden was a literature student and they soon embarked on an intense, but discreet, affair.
Now the victim of a car accident, Mac has a brain injury and can't communicate, apart from sharing brief quotes related to the classic movies they watched together.
This story alternates between then and now, as readers are led on a journey to discover why their relationship was doomed. Both Arden and Mac appear to have changed drastically in the intervening years, and each reference to a movie reconnects Arden to her younger self. This novel will appeal to film buffs and those who relish a story about nostalgic love.

---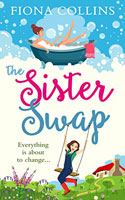 The Sister Swap (2018)
Sisters Sarah and Meg haven't seen each other in years – in fact Meg hasn't even met her niece and nephew. Meg runs a modelling agency in London and has just been ordered off work for eight weeks due to high blood pressure. Sarah, with her kids entering adulthood, applies on a whim for a maternity-leave post at her old event company – and is amazed when she gets it. So now she needs to be in London, while her sister needs a place in the country to rest and recuperate. So it makes sense for the women to swap homes.
This is a story about estranged sisters finally beginning to see each other in a different, more positive light. With some romance and new challenges for each, the story makes for a light, easy read.

---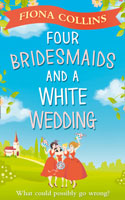 Four Bridesmaids and a White Wedding (2017)
Wendy is getting married to a posh bloke called Frederick and it's time for her hens weekend with her bridesmaids. JoJo, a bridal shop owner, has chosen a swanky hotel for the occasion but trouble is she's messed up the booking. Instead of the luxurious pamper package they are expecting, the bridal party are instead facing an assault course and an alcohol ban.
Nevertheless, Rose is looking forward to a weekend catching up with her friends since her marriage to her work-away husband is at breaking point. Publican Sal can't wait to tell the girls about her fling with her hot chef, Niall. Meanwhile Wendy is worried that the groom's sister, Tamsin, won't approve of her.
This is a fun, light read, with the story flowing well with each chapter told from a different friend's perspective. As the women make the most out of the changed plans, there's a blast from the past, plenty of flirting and pink sports knickers.